HBXG SD8N BULLDOZER[Product Strengths]
SD8N bulldozer is 320 horsepower, track-type dozer with elevated sprocket, elastic suspended and hydraulic controls. Equipped with power separating hydraulic-mechanic type Torque converter, planetary, power shift and one lever control transmission.
SD8N bulldozer equipped with integrated hydraulic system, electric monitoring, can be equipped with many optional equipment and attachment.
it can be used in road building, hydro-electric construction, land clearance, port and mine development and other construction field.
Only HBXG could produce high drive bulldozers in China. High drive bulldozers own the most advanced technology: Advanced structure, good reliability, long life, high efficiency, easy maintenance.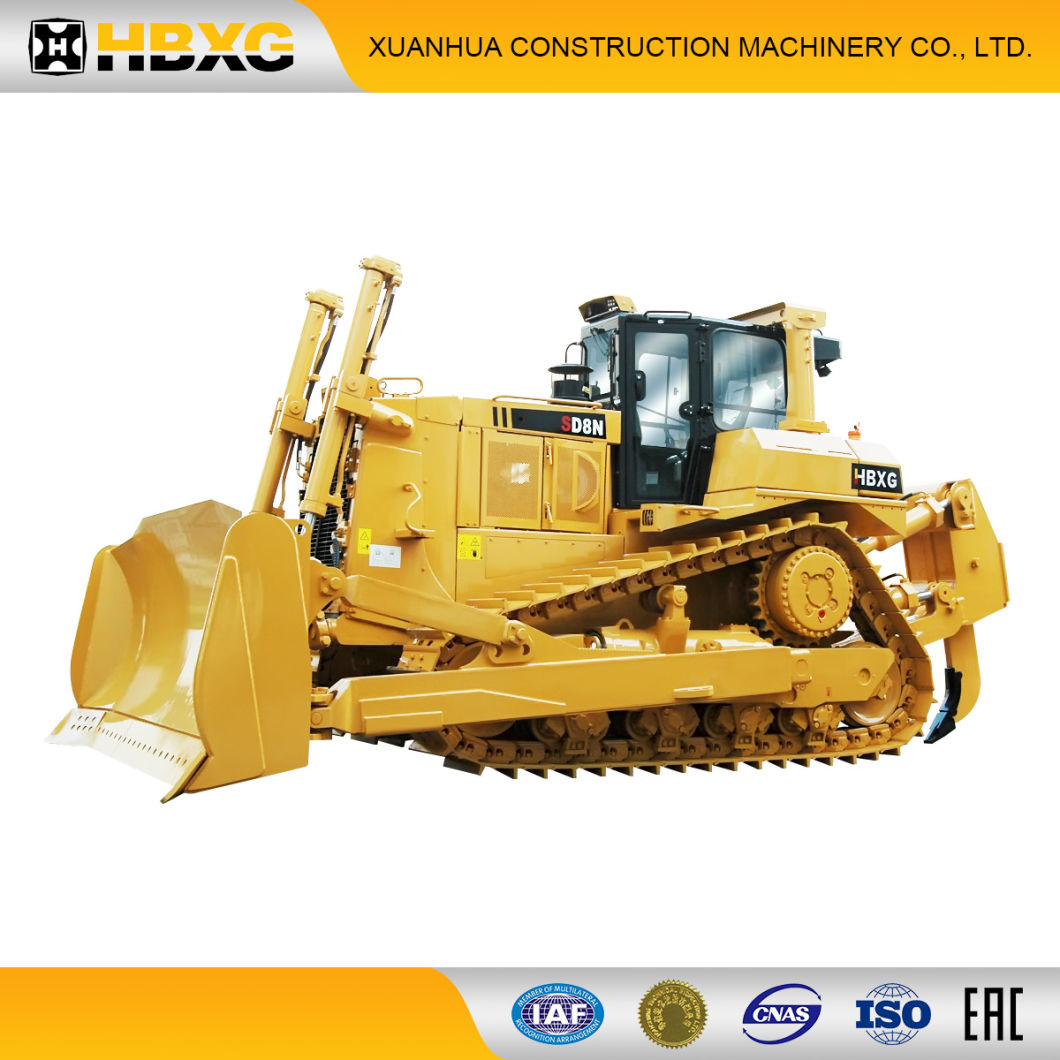 [Product Parameters]
SPECIFICATION
Operation weight,(including ripper) (Kg)
37300
Ground pressure(KPa)
94
Track gauge(mm)
2083
Gradient
30°/25°
Min. ground clearance (mm)
556
Dozing capacity (m³)
11.24
Blade width (mm)
3940
Max. digging depth (mm)
582
Overall dimensions (mm) (including ripper)
7930×3940×3549
Engine
Type
CUMMINS NTA855-C360S10
Rated revolution (rpm)
2100
Rated power (KW)
257
Torque storage coefficient
20%
Undercarriage system
Type
The track is triangle shape. The sprocket is elevated elastic suspended.
Number of track rollers (each side)
8
Pitch (mm)
216
Width of shoe (mm)
560
Gear
1st
2nd
3rd
Forward (Km/h)
0-3.5
0-6.2
0-10.8
Backward (Km/h)
0-4.7
0-8.1
0-13.9
Implement hydraulic system
Max. system pressure (MPa)
20
Control type
Pilot control
System output(L/min)
220
Driving system
Torque converter
Torque converter is power separating hydraulic-mechanic type
Transmission
Planetary, power shift transmission, with three speeds forward and three Speeds reverse, speeds and Direction can be quickly shift
Steering clutch
The steering clutch is hydraulic
pressed, non-constant engaged clutch.
Steering braking clutch
The braking clutch is pressed by spring, separated hydraulic, constant meshed type.
Final drive
The final drive is two-stage planetary reduction gear mechanism, splash lubrication.
Advanced Facility
HBXG owns 1690 units varieties of machining and auxiliary equipment,over 90% digital-control equipment.
There are over 80 CNC machining centers utilized in the key process to increase quality,most of them are imported from world famous brand.
HBXG also have the most advanced final assembly line of bulldozer with large production capacity,3300 units per year.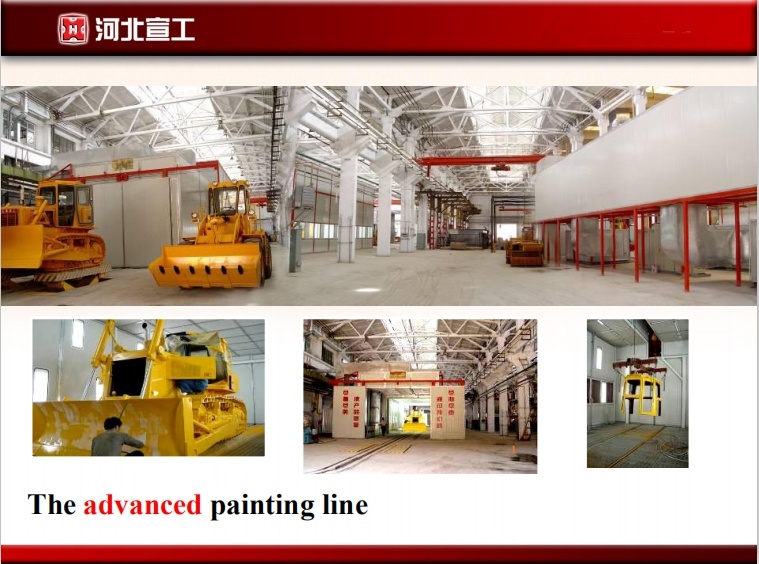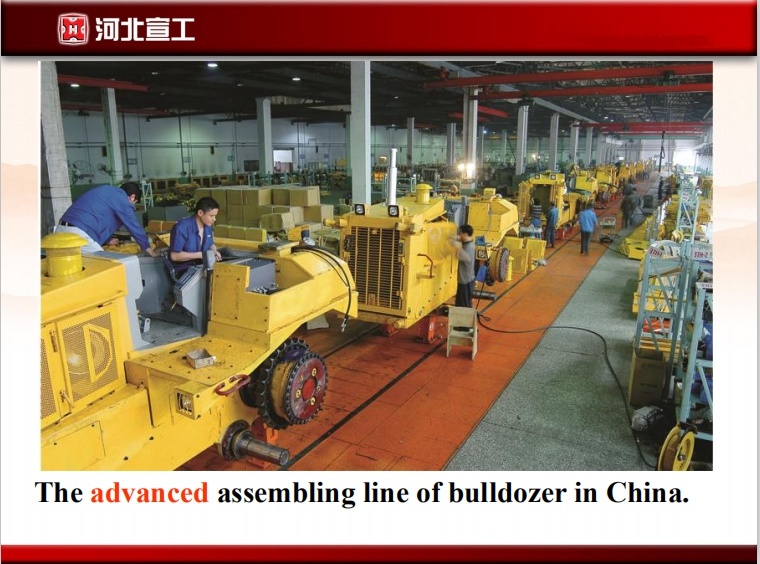 GLOBAL SERVICE & PROFESSIONAL TRAINING
HBXG submit the best customer service for you during warranty period and out-of-warranty period.And according to your need to provide the professional training for the operator.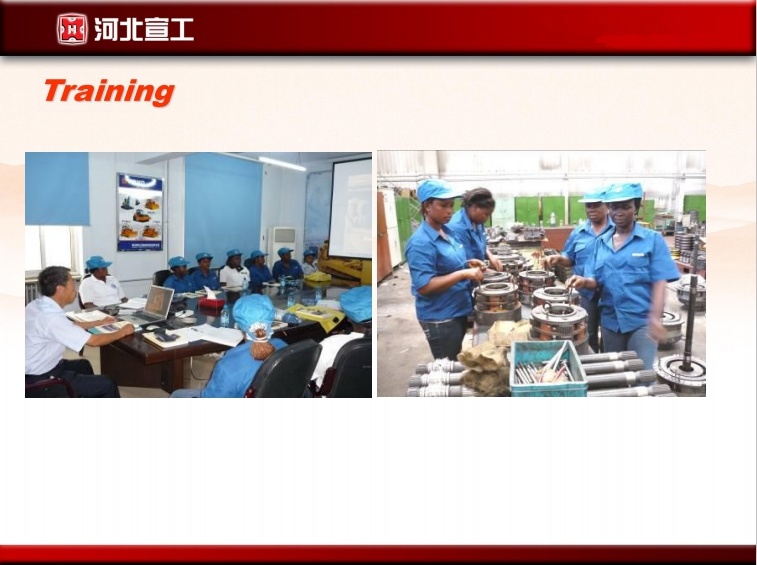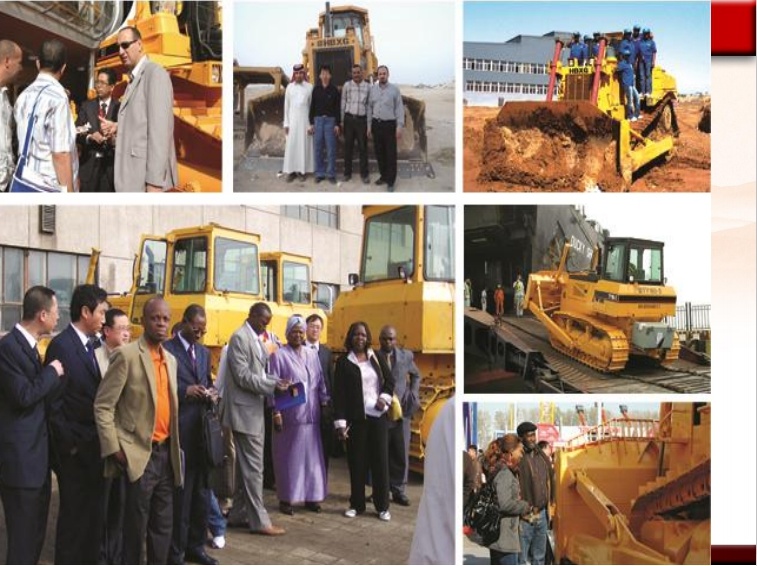 GLOBAL MARKET
HBXG 's products have been exported to over 90 countries and regions, also including the USA, UK, France, Australia etc.