HBXG High Drive 320HP Dozer Crawler Bulldozer SD8N

Contact

Leah Li



Feature

SD8N bulldozer is 320 horsepower, track-type dozer with elevated sprocket, elastic suspended and hydraulic controls. Equipped with power separating hydraulic-mechanic type Torque converter, planetary, power shift and one lever control transmission.
SD8N bulldozer equipped with integrated hydraulic system, electric monitoring, can be equipped with many optional equipment and attachment.
it can be used in road building, hydro-electric construction, land clearance, port and mine development and other construction field.
Parameters
Operating weight

(Including ripper)

kg

37300

Track ground contact length

mm

3280

Ground pressure

kPa

94

Track contact length

mm

2200

Overall dimensions (LxWxH)

mm

7930*3940*3549 (including ripper)

Gradeability

°

Latitude 30 transverse 25

Ground clearance

mm

556

Theory travel speed

(km/h)

1st gear forward

0-3.5

1st gear backward

0-4.7

2nd gear forward

0-6.2

2nd gear backward

0-8.1

3rd gear forward

0-10.8

3rd gear backward

0-13.9

Dozing operating rate

(moving distance 40m )

m3/h

452

Diesel engine

Model

NTA855-C400 (BC )

Power

257 kW(320hp)/2100rpm

Type

Water cooled, single line, four strokes, turbocharged, 6-cylinders, diameter 140mm

Rated speed

1900r/min

Torque storage coefficient

24.5%

Start mode

24v electric starting
Picture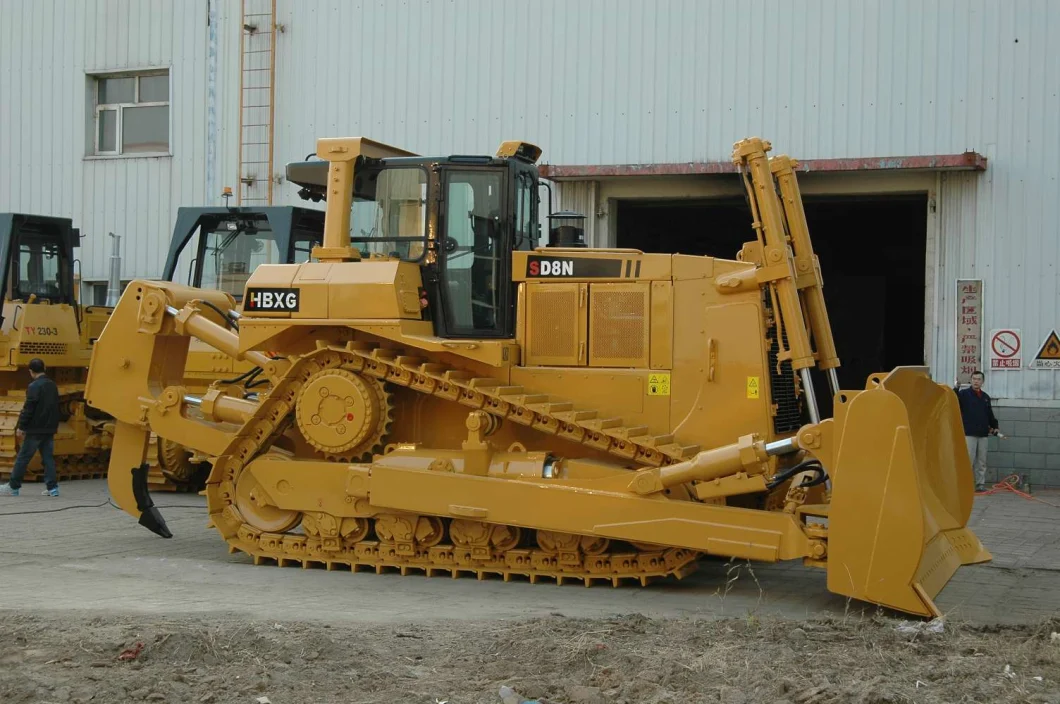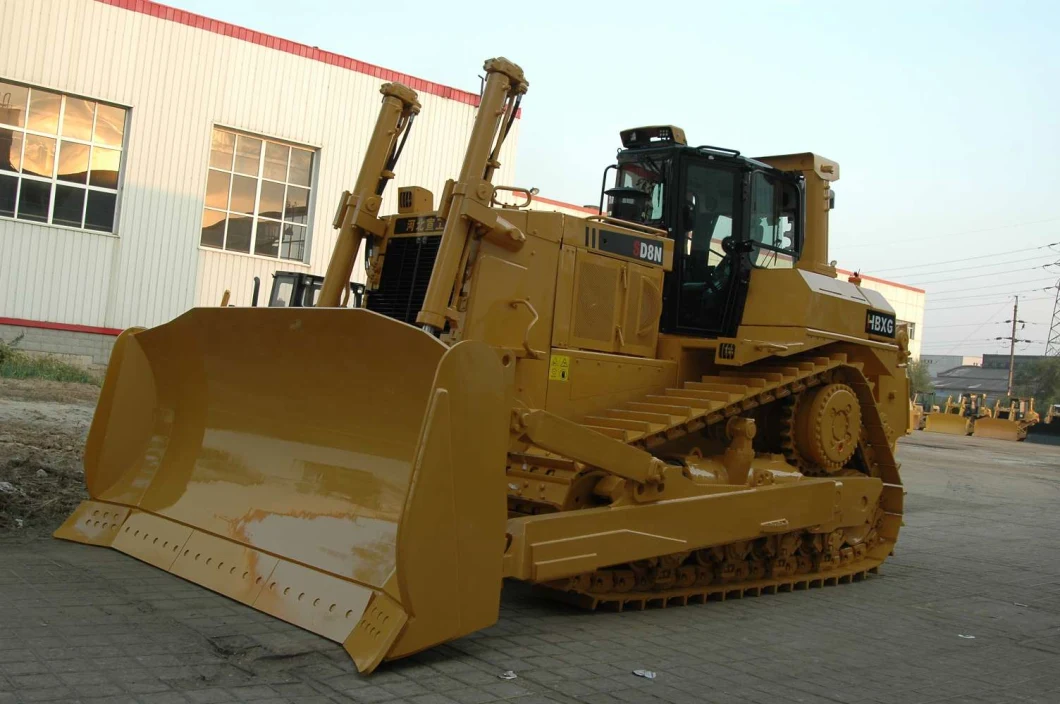 Our company
Newindu Construction Engineering (Shanghai) Co., Ltd, is professional in construction machinery for nearly 10 years,exporting with good quality and low price, having excavator,truck crane,bulldozer,wheel loader,motor grader,drilling rig,dump truck,road roller,forklift,reach stacker,and also including the spare parts,etc.