160 HP Bulldozer Machine Compact Bulldozer Shantui Bulldozer (SD16)
SD16 hydraulic drive series bulldozer, which can meet the national III emission standard, features high technologic content, advanced and reasonable design, strong power, high productivity, and easy maintenances and repairs and can adapt to severe working conditions. It's applicable for the bulldozing, digging, landfill, and other bulk material operations on the roads, railways, mines, and airports and is an essential mechanical machine for the building constructions and water conservancy constructions (such as national defense projects, mine constructions, and urban and rural roads).
SD16 Series
Shantui's top selling model. It comes in a variety of types to handle forest, swamp, highland, desert, power plant (coal), landfill and normal construction projects.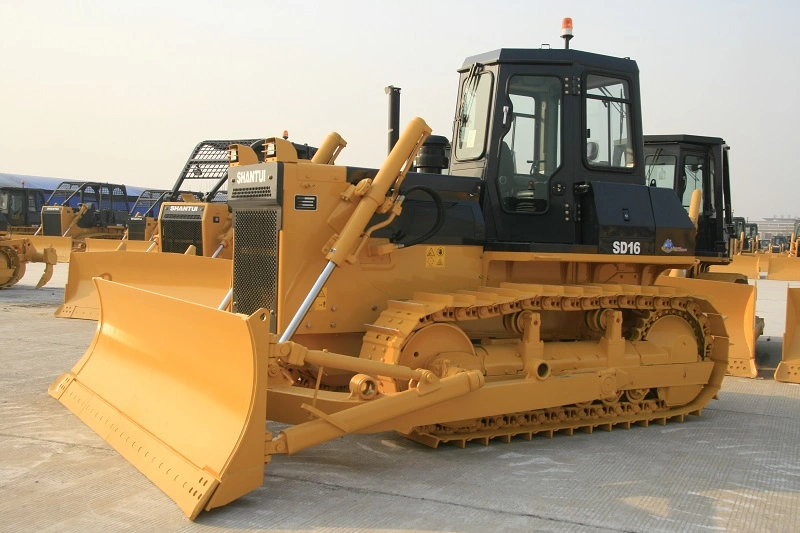 [Product Parameter]
Ground pressure(Mpa)
0.072
Min.turning radius(m)
4.466
Gradeablity (°)
30
Engine Model
WeichaiWP10G178E355
ShangcaiSC11CB184G2B1
Rated horsepower(Kw)
120
Torque Converter
Torque converter 3-element 1stage 1phase
Transmission
Planetary gear ,multi disc clutch hydraulically connected forced lubuication
Forward(km/h)
1st 0-3.29 2nd 0-5.82 3rd 0-9.63
Reverse(km/h)
1st 0-4.28 2nd 0-7.59 3rd 0-12.53
Carrier rollers
2each side
Track rollers
6each side
Track type
Assembled single -grouser
Width of track shoes(mm)
510
Max. pressure(MPa)
14
Dozing capacity (m³)
4.5
Blade height(mm)
1149
Max.drop below ground(mm)
540
Ripper type
3-shank ripper
Max. digging depth(mm)
572
Overall dimensions(mm)
5262*4150*3074
[Product Strengths]
1. Weichai WD10G178E355 features the advantages of robust power, easy maintenance, and high combustion efficiency and conformed to China-III emission regulation.
2. The planetary power shift transmission with forced lubrication and the hydraulically assisted steering system achieve light operations of the machine and feature high transmission power and high productivity.
3.Ternary single-stage and single-phase hydraulic converter torque features a simple structure, which improves the machines' auto-adaption. It can stably transmits the power to driving system, which can effectively protect the driving system and improve the stability and comfort when operating the bulldozers under complicated working conditions.
4. The swing type balance beam suspension structure with splayed beam is connected with the frame and traveling system to transmit the working load and impact load to the main frame during working, which effectively protect the machine.
5. Hexahedral cab provides the operator with spacious and broad visual field. Its outstanding sealed structure effectively can prevent the dust and noise, which can provide roomy comfort with high-power A/C.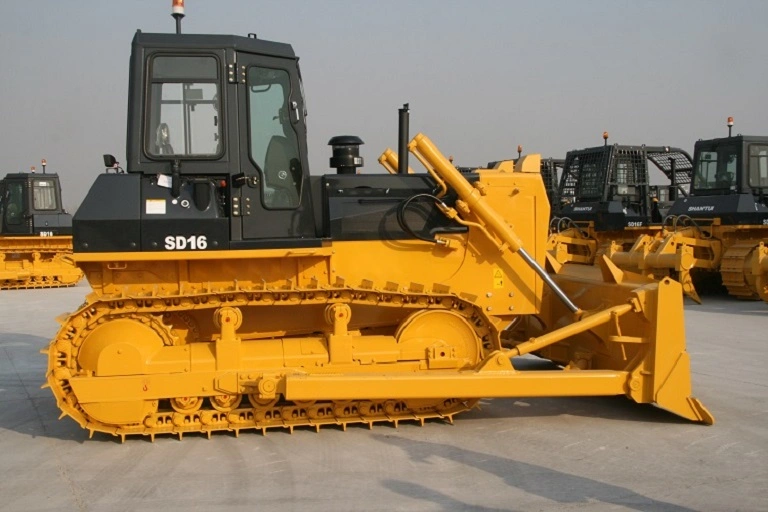 [Applicable Working Conditions]
Bulldozing, digging, landfill, and other bulk operations.
[Current sales conditions]
As one of the most popular Shantui products, this bulldozer has been sold all over the world.
[Why choose us]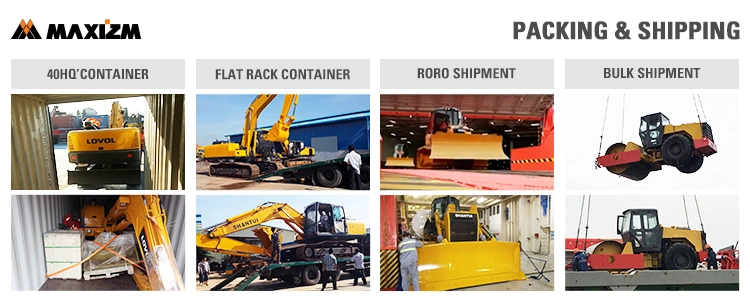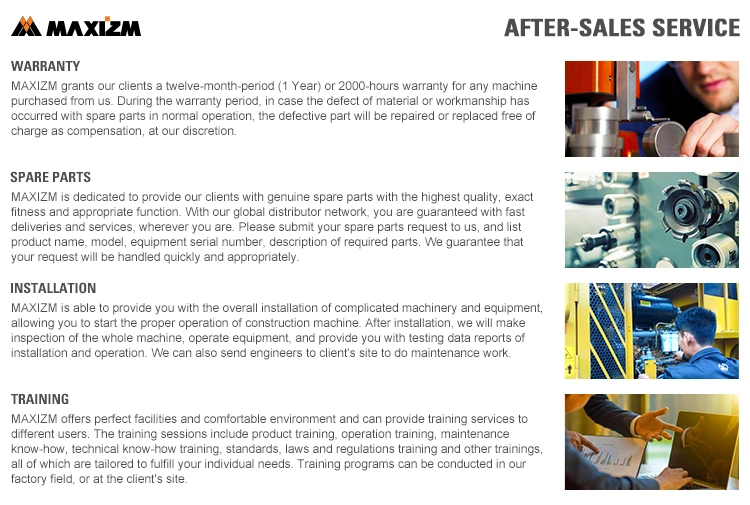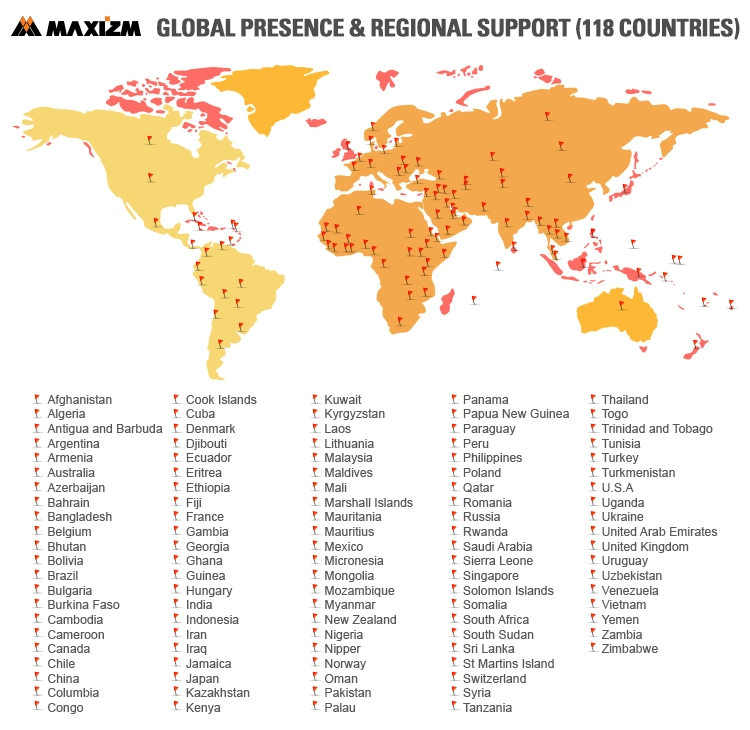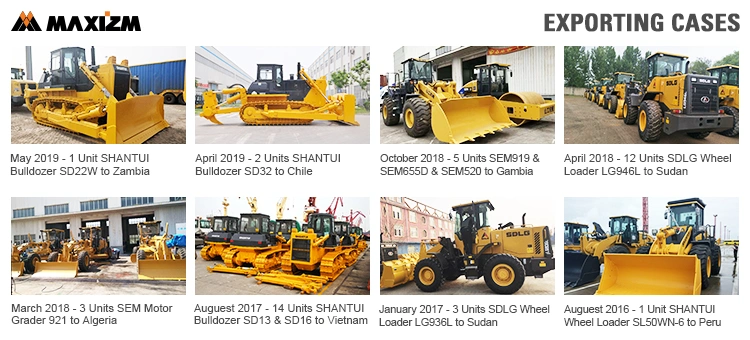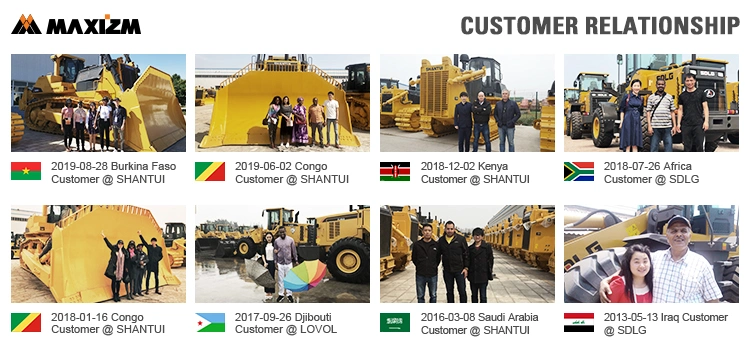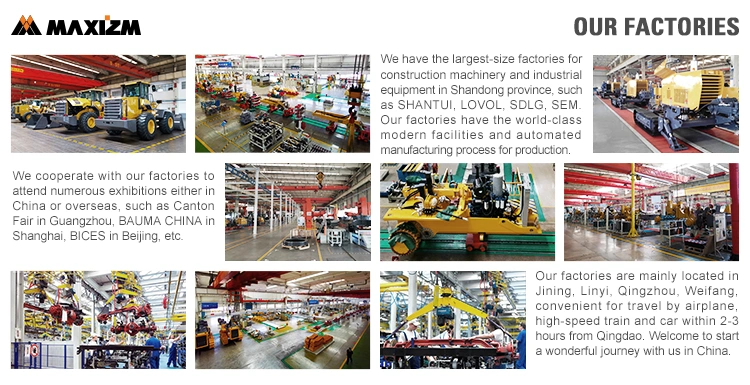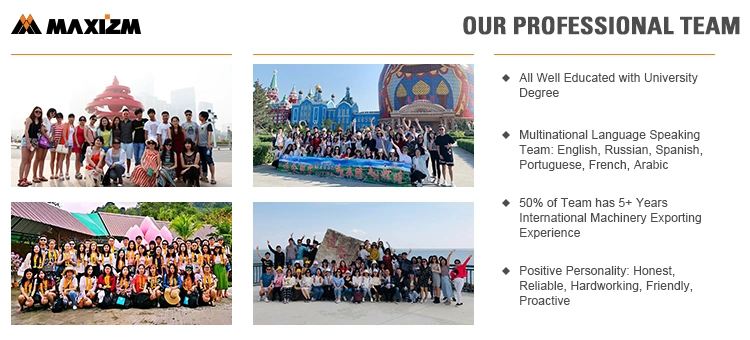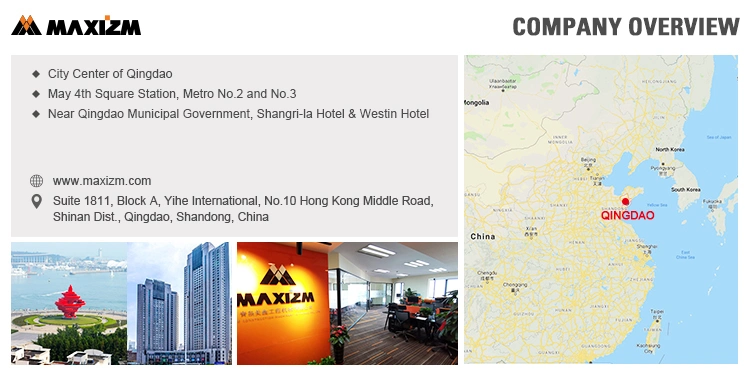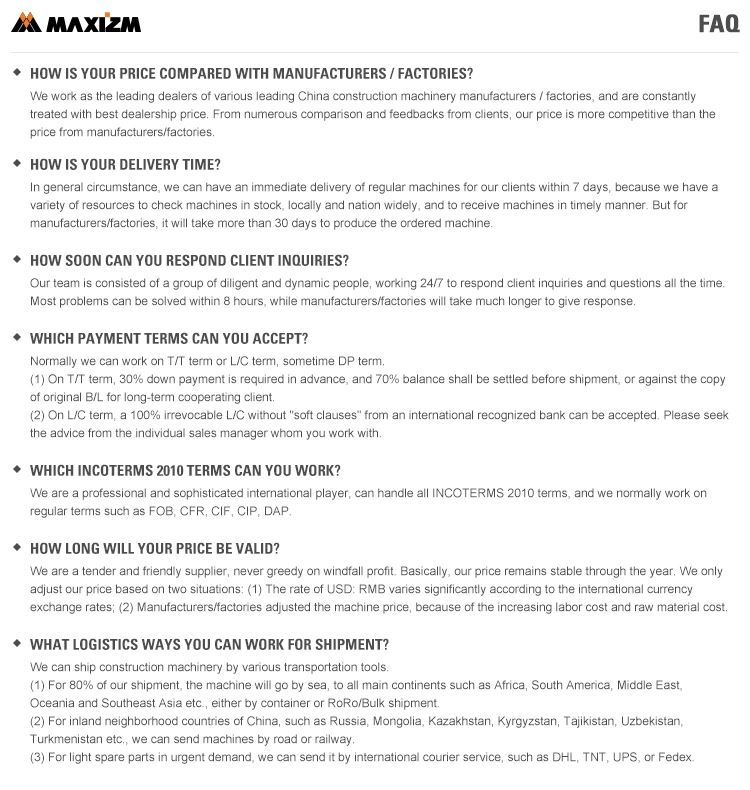 MAXIZM, as a professional one-stop machinery equipment supplier, we always keep the service philosophy " Running On Faith, Keep Promise, Devote To Customer Concerns, Walk To Success With Customer ", devote ourselves to what customer needs, and provide products and service with high performance and good price.
Please let us know the main use, brand, power and other requirements of the purchased products.