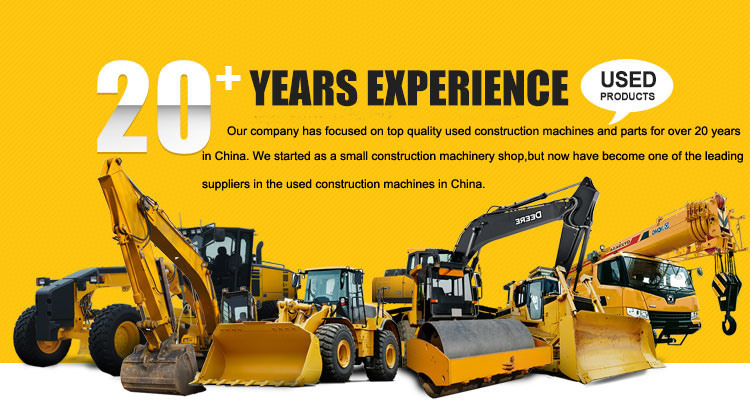 Used Bulldozer Caterpillar D7r, Used Cat D7g, D7h Bulldozer cat D6 tracked dozer
Brand: Caterpillar
Model: D7R
Year: 2012
Number of cylinders: 6
Operating weight: 20230kg
Fuel capacity: 435.3L
Length W/ BLADE: 5280mm
WIDTH OVER TRACKS: 2620mm
HEIGHT TO TOP OF CAB: 3250mm
LENGTH OF TRACK ON GROUND: 2700mm
GROUND CLEARANCE: 347mm
LENGTH W/O BLADE: 4190mm
Delivery: In a week after confirmation
In good working condition, ready to work

We also provide almost all kinds of used construction machines in good condition with low price. As follows:
Used Excavator:
1. HITACHI EX100WD, EX120, EX200-1, EX200-2, EX200-3, EX200-5, EX350, ZAXIS200, ZAXIS230
2. KOMATSU PC60, PC120, PC130-7, PC200, PC210, PC220
3. CAT CAT312B, CAT320B, CAT320C, CAT325B, CAT330B, CAT 330C
4. HYUNDAI, DAEWOO, KEBOLCO, SIMITOMO, etc
Used Bulldozer:
1. CATERPILLAR D6D, D6H, D7H, D7G, D8 K, D8N, D9L
2. KOMATSU D75A-1, D85A-18, D85A-21, D155-1, D155-2, D355, D375
Used Road Roller:
1. DYNAPAC CA25, CA30 (weight: 8T-14T)
2. BOMAG BW213D-2, BW217D-2, BW219D-2
Used Wheel Loader:
1. KOMATSU WA300, WA350, WA360, WA380, WA400, WA470
2. CAT CAT936E, CAT950B, CAT950F, CAT966D, CAT 966E, CAT966F
3. KAWASAKI KLD65Z, KLD70, KLD70B, KLD80, KLD85, KLD85Z
4. TCM TCM230, TCM870
Used Motor Grader:
1. CAT 12G, 120G, 14G, 140H
2. KOMATSU GD511A, GD605R, GD623A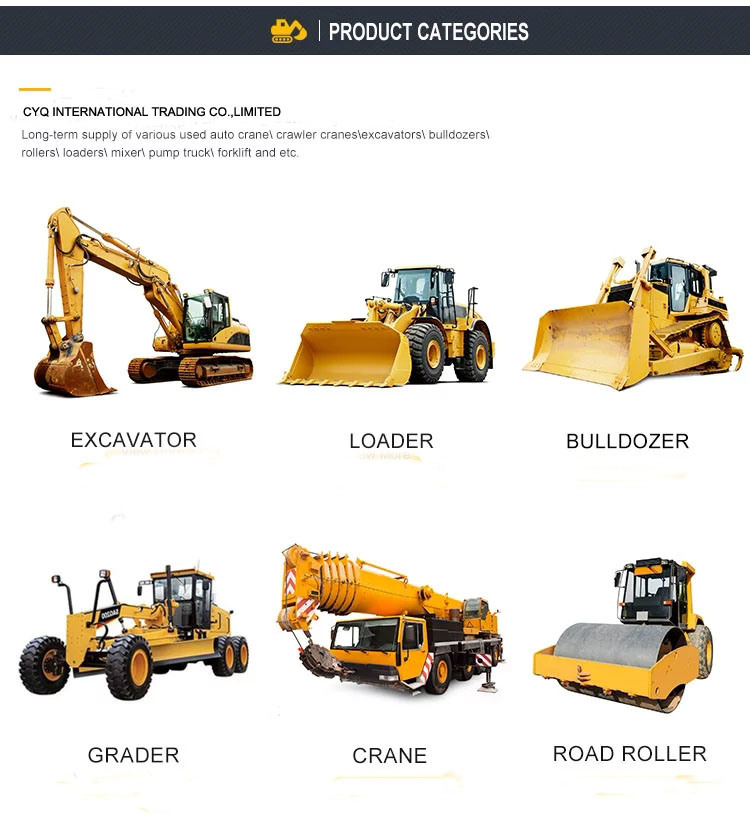 Our service: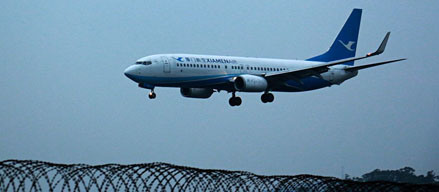 Pre-Sales Service
We trust that customer satisfaction is the only benchmark to inspect our works.
1.Airport picking
2.Hotel booking
3.Translating and guiding during your visit in Shanghai
After-Sales Service:
1. Training how to instal the machine, training how to use the machine.
2. Engineers available to service machinery overseas.