Used Caterpillar Dozer D9N for sale
Make: Caterpillar
Model: D9N
Original: USA
Engine: Good
Location: Shanghai
Price: Good
Color: Original color
Condition: Good

| | |
| --- | --- |
| STANDARD SHOE SIZE | 610 mm |
| TRACK GAUGE | 2250 mm |
| RELIEF VALVE PRESSURE | 18615.8 kPa |
| PUMP FLOW CAPACITY | 310 L/min |
| WIDTH | 4320 mm |
| HEIGHT | 1810 mm |
| CAPACITY | 11.9 m3 |
| CUTTING DEPTH | 619 mm |
| LENGTH W/O BLADE | 5170 mm |
| LENGTH W/ BLADE | 6870 mm |
| WIDTH OVER TRACKS | 2890 mm |
We also have follow machines waiting for sell, pls have a general look.

1. Truck Crane
TADANO: TG250, TL250, TL250E, TL300E, TG300E, TG350E, TG450E, GT550E, TG550E, TG650E, GT650E, TG1000E, TG1200E, TG1200M, TG1600M
KATO: NK250E, NK300E, NK400E, NK500E, NK800E, NK1000, NK1200E
DEMAG: AC265 100ton
GROVE: 80ton, 100ton, 115ton, 120ton, 270ton, 300ton, 320ton
2. Rough terrain Crane
KATO: KR25H, KR45H, KA300, SS500. KR250E, KR450
TADANO: TR250M, TR300M, AZ300D, AR350, TR450E, TR500M
3. Crawler Crane
HITACHI: KH100, KH125, KH150, KH180, KH700
KOBELCO: 45T, 55T, 100T, 120T, 300T
SUMITOMO: 50T, 100T, 200T
4. Excavator
Hitachi: EX100WD, EX120, EX200, EX200LC, EX220, EX300, EX350, EX450, ZX70, ZX120, ZX150, ZX220, ZX270, ZX450
Caterpillar: 200, 235, 305, 307, 312, 320, 330, 324, 325, 345 (From Model B to Model D)
Komatsu: PC50, PC60, PC100, PC120, PC130, PC200, PC210, PC220, PC300, PC350, PC400, PC450
Kobelco: SK100, SK120, SK200, SK350
Daewoo: DH55, 60, 130, 150, 220, 225, 300
Hyundai: 130W, 150W, 200, 210, 220, 225, 290, 305
Volvo: EC210, 220, 290, 300
5. Loader
Caterpillar: 916, 924, 928, 936, 938, 950, 966, 980, 988 (From Model C to Model G)
Komatsu: WA250, 300, 320, 350, 360, 380, 400, 420, 470
Kawasaki: 70, 70B, 80Z, 85Z, 90, 90Z, 95Z
Backhoe Loader: JCB3CX, JCB4CX, CAT436
6. Bulldozer
Caterpillar: D6D, D6H, D6R, D6G, D7H, D7G, D7R, D8K, D8R, D8N, D8L, D9N, D9R, D10N
Komatsu: D85, D155, D355
7. Motor Grader
Caterpillar: 12G, 14G, 120G, 140G, 16G, 140H, 140K
Komatsu: GD511A, 623
8. Road roller
DYNAPAC: CA25, CA30, CA511 Serials
BOMAG: 213, 217, 219, 225 Serials
9. Forklift
Komatsu, Toyota, TCM, Heli, Mitsubish(From 2.5 ton to 25 ton)
Any of the items be of interest to you, pls do not hesitate to contact me. We highly welcome you to our yard to inspect the machines.
Packaging & Shipping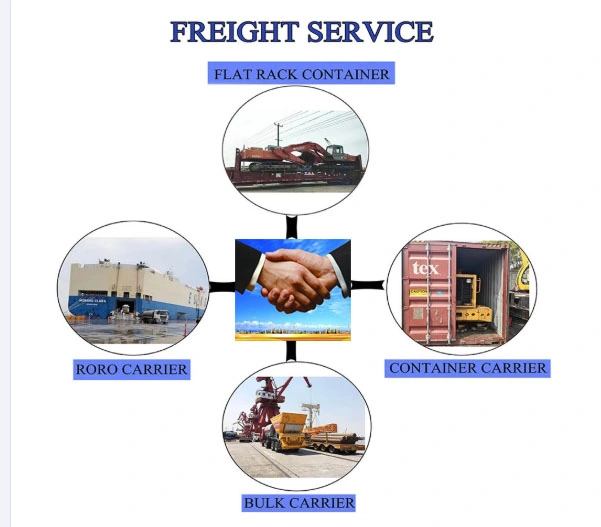 1.Container: The cheapest and fast one ;put the machine into container need disassemble .
2.Flat rack: Often used to ship two wheel loader,max load-bearing is 35tons.
3.Bulk cargo ship: which is better for bigger construction equipment,no need disassemble.
4.RO RO ship: The machine is driven directly into the ship and does not need to be disassembled.
Our Services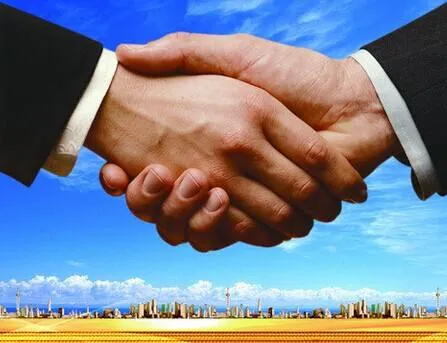 Pre-Sales Service
We trust that customer satisfaction is the only benchmark to inspect our works.
1.Airport picking
2.Hotel booking
3.Translating and guiding during your visit in Shanghai
After-Sales Service:
1. Training how to instal the machine, training how to use the machine.
2. Engineers available to service machinery overseas.
FAQ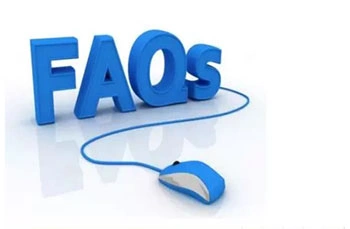 Maybe Some informations you want to know:
1) Our warranty: because of high quality, we are confident to give our customers at least 2 years warranty!

2)Our service: Spare parts being supplied in time; Our Mechanic will help u deal with any problem on time.

3) Shipping and packing: Being shipped by container, and naked packing.

4) Delivery time: within 30days after getting deposit

5) Payment terms: 30%deposit by TT, 70% balance before shipment or after the copy of B/L.
Contact us