SWD6G Bulldozer Highlight
SWD6G bulldozer is 160 horsepower track-type dozer with hydraulic direct drive, semi-rigid suspended and hydraulic controls. It is equipped with Shangchai C6121 diesel engine manufactured under Caterpillar license. The engine has the characteristics of big torque reserve coefficient and capacity against over-load. The torque converter is a hydro-mechanical converter whose power is divided outside, which has the characteristics of wide high efficiency range. Steering and braking can be controlled with the same control lever. Braking system utilizes hydraulic boosting structure, which is convenient and labor-saving. The final drive gear has the characteristics of large displacement coefficient value. This kind of design raises bearing capacity and prolongs the useful time. The final drive also utilizes the structure that its bearing clearance is free of adjustment, which is convenient for service. The equalizer bar utilizes free lubricating structure to decrease service cost.
Sinoway supply a broad line of crawler bulldozers, including compact models, small and large construction bulldozers, mining dozers and swamp bulldozer. Whether your application is moving dirt from construction sites, landscaping residential areas, or even breaking limestone at a mine pit, Sinoway bulldozers will meet your needs.
Machine Show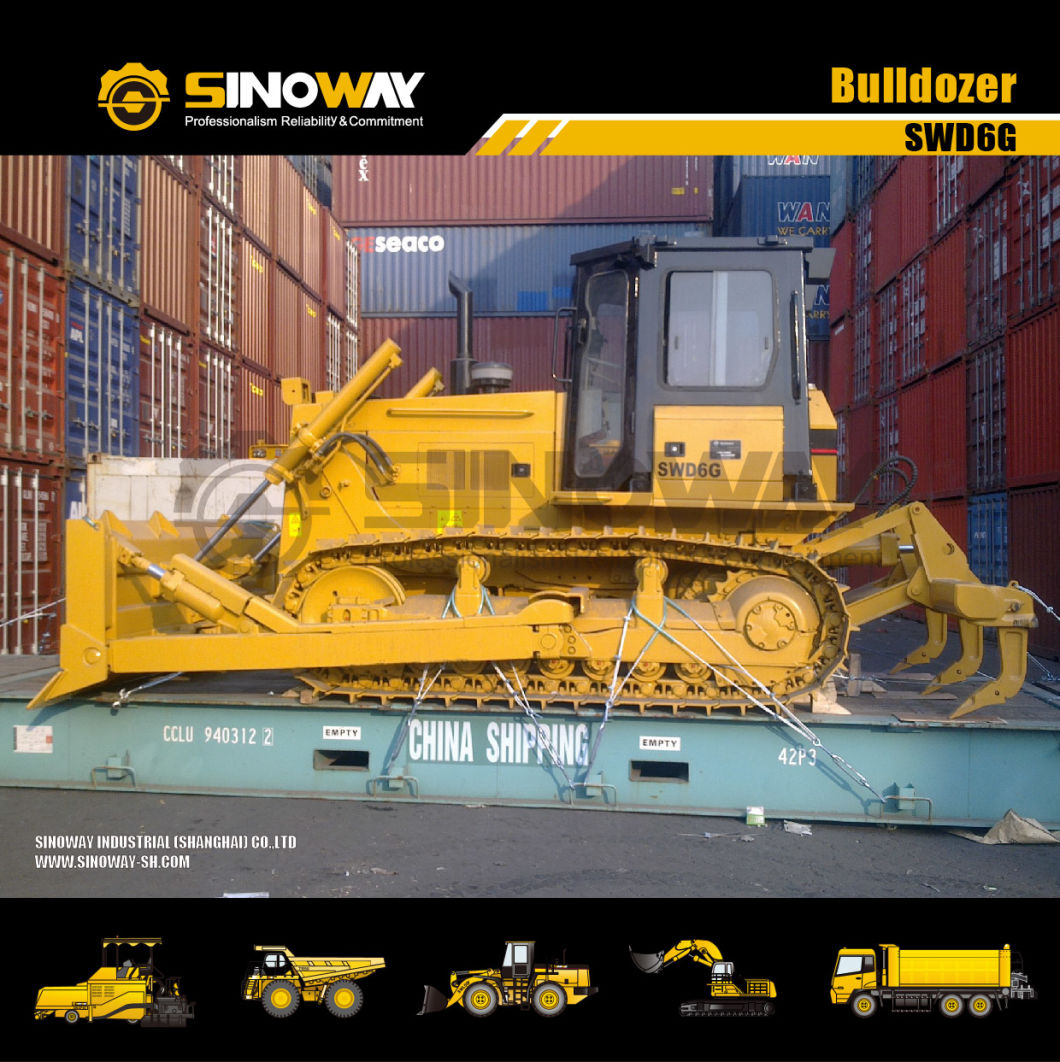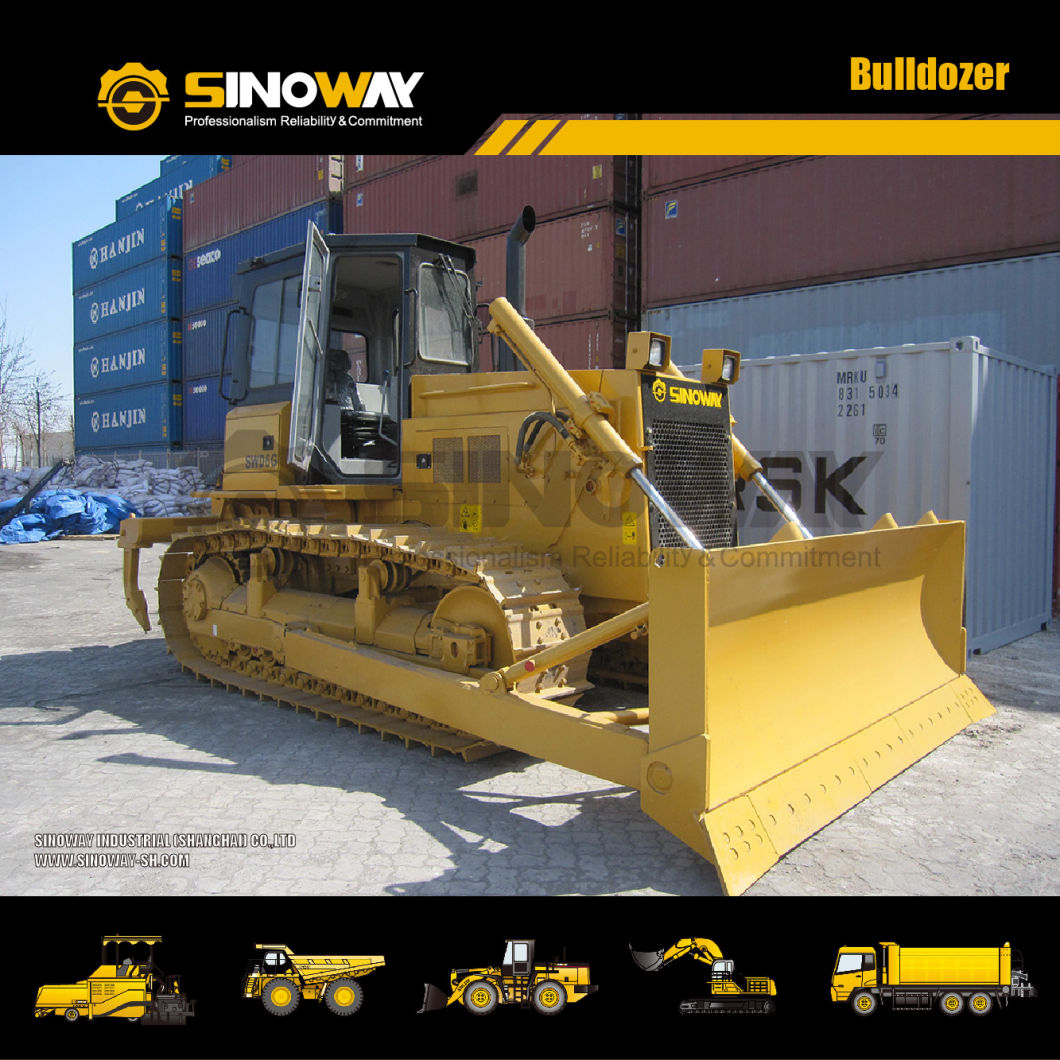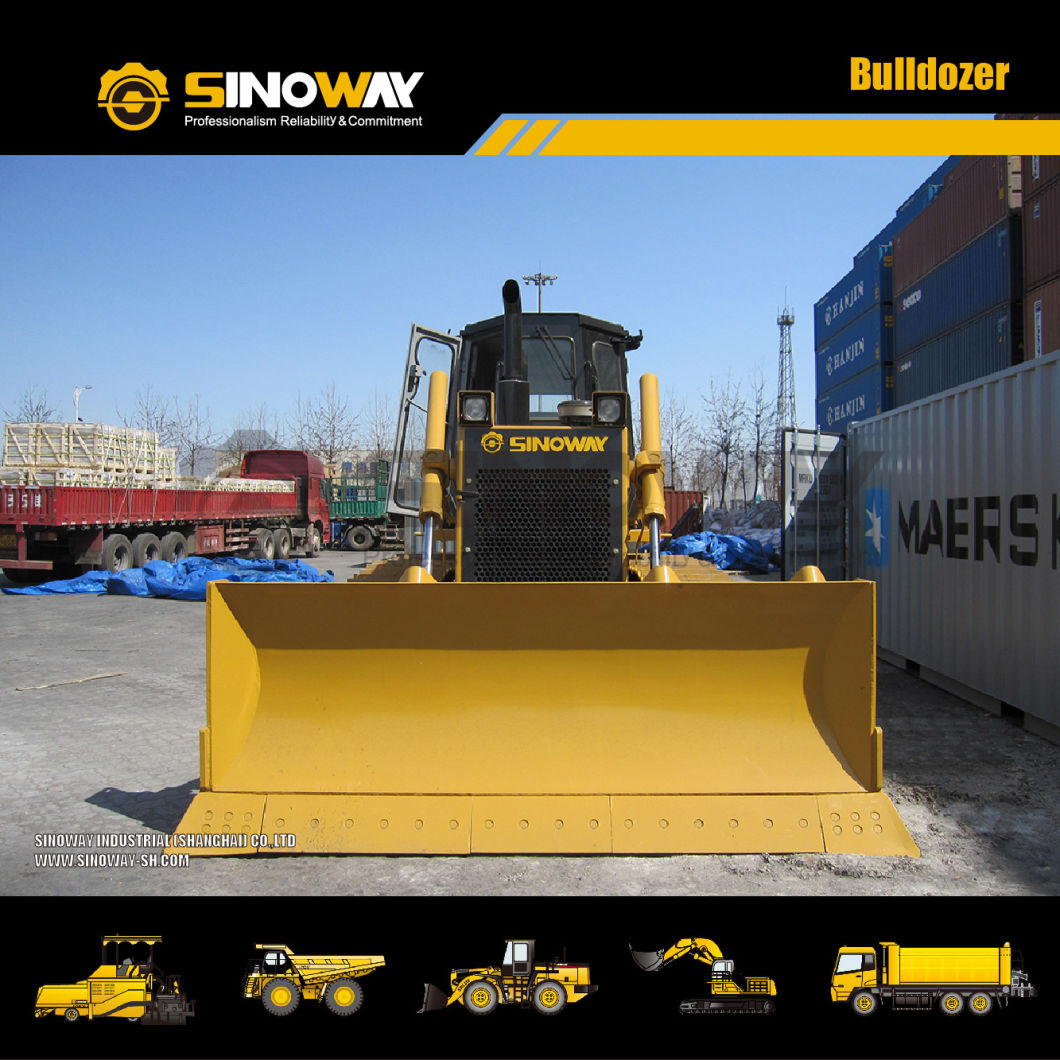 Speicifications
Engine

Model

CAT licensed C6121

Type

Six-cylinder,water-cooled turbocharged,mechanical injection

Rated power

119KW

Rated speed

1900rpm

Implement Hydraulic System

Hydraulic flow rate

178L/min

Hydraulic pressure

15.5MPa

Pump type

Gear pump

Control valve

Hydraulic operated

Under Carriage System

Sprocket

Segmented

Number of track rollers (each side)

7

Number of carrier rollers (each side)

(3 single, 4 double)

Number of front idler (each side)

21

Track type

Single grouser

Track tension

Hydraulic

Track pitch

203mm

Track width

560mm

Number of track shoes (each side)

39

Track length on ground

2570mm

Ground clearance

445mm

Main Technical Specification

Operating weight(without ripper)

16500Kg

Ground pressure(without ripper)

0.055MPa

Grade ability

58%

Overall dimensions (L

×W×H,without ripper)

5037

×3297×3077mm

Max. tractive force

145KN

Working Equipment

Blade type

Side-tipping

Width

3297mm

Height

1170mm

Max. digging depth

592mm

Max. lift above ground

794mm

Tilting angle

10

°

Blade capacity

4.5m3

Transmission System

Gear box

Planetary power shift

Torque converter

Torque divider combined

Final drive

Spur gear,double reduction splash lubricated

Gear shifts(Forward/Reverse)Travelling speed(km/h)

F3/R3

Forward/Reverse I

4.0/4.8

Forward/Reverse II

6.9/8.4

Forward/Reverse III

10.8/12.9

Service Capacities

Fuel tank

230L

Water tank

70L

Implement oil tank

110L

Steering clutch

Hydraulically actuated,multiple-disc oil clutches,spring pressed,hydraulic separated

Steering brake

Oil-cooled,hydraulically-boosted two direction contracting band brakes with pedal control
Production Line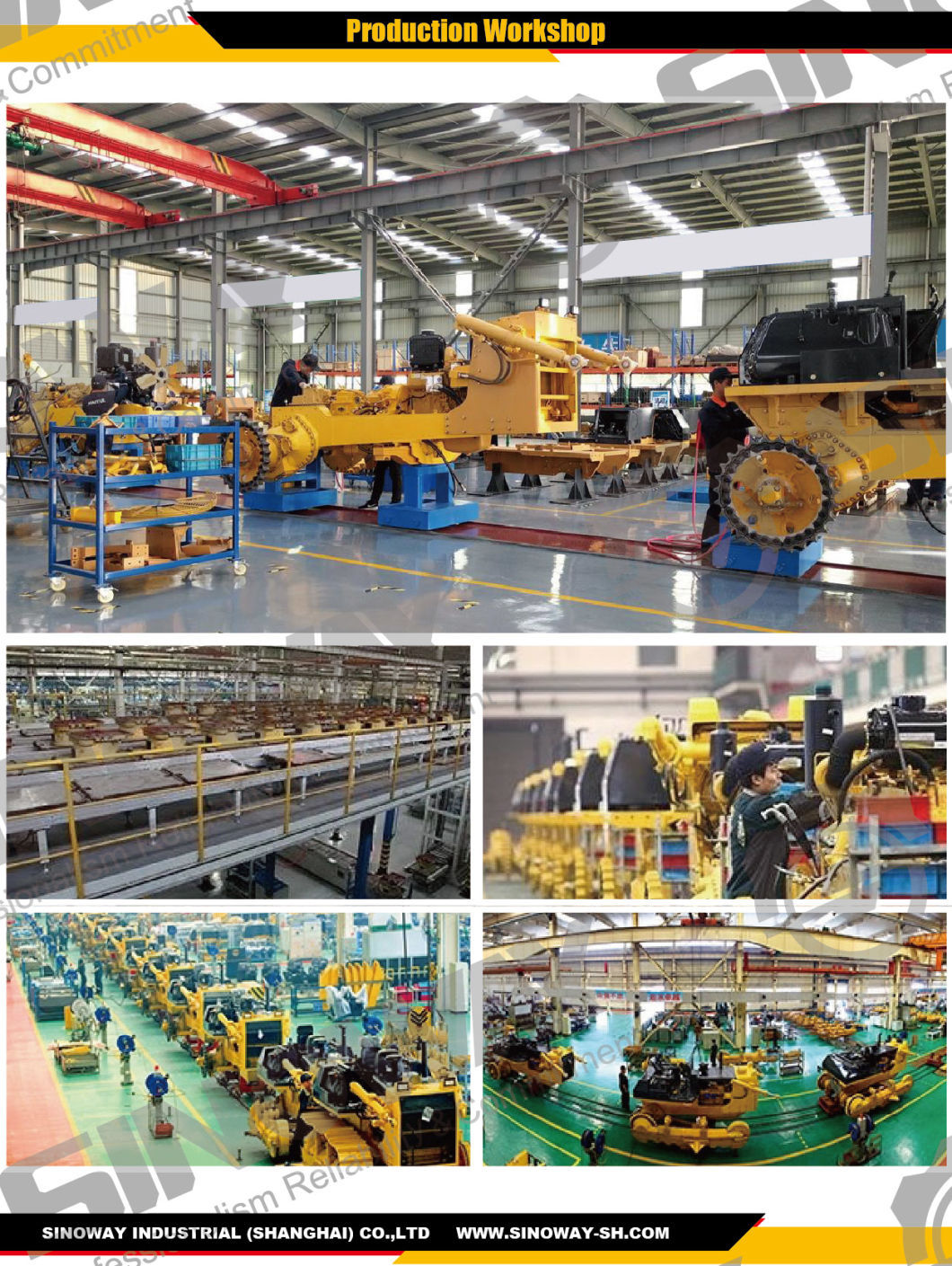 Why Choose Us