Best 17 ton 160HP liugong bulldozer CLGB160 with 4.5 m3 blade
Specifications
1,T140-1 bulldozer has characteristic of semi-rigid suspension, mechanical drive.
2,The main clutch is hydraulic boosted. With hydraulic pilot controlled, electric monitoring, good appearance.
3,It adopts Weichai WD10G type engine which is strong power, low fuel consumption and complete accessories.
4,It can be equipped with three shanks ripper, U-blade (7.4 cubic meter capacity) and other optional components.
Product Description:
ENGINE
OPERATING WEIGHTS
Emission Regulation
Tier 2 / Stage II
Operating Weight with Ballast
17,000 kg
Make
Shangchai
BLADE PERFORMANCE
Gross Power
131 kW @ 1,850 rpm
Blade Type (referenced)
straight
Peak Torque
120 kW @ 1,850 rpm
Blade Capacity (referenced)
4.5CBM
Number of Cylinders
6
Blade Width
3,388 mm
Aspiration
turbocharged
Blade Height
1,149 mm
ELECTRICAL SYSTEM
Blade Depth below Ground
540 mm
System Voltage
24V
Blade Lift above Ground
1,076 mm
UNDERCARRIAGE
Blade Tilt
400 mm
Shoe Width
510 mm
SERVICE CAPACITIES
Number of Shoes per Side
37
Fuel Tank
350L
Number of Upper Rollers per Side
2
Engine Oil
24 L
Number of Bottom Rollers per Side
6
Cooling System
40.5 L
Shoe Ground Pressure
67Kpa
Hydraulic System Total
108L
Track on Ground
2,430 mm
Transmission and Torque Converter
122L
DIMENSIONS
Final Drives, each
66L
Overall Length
5,023 mm
Height to Top of Cab
3,200 mm
Ground Clearance
400 mm
Photos: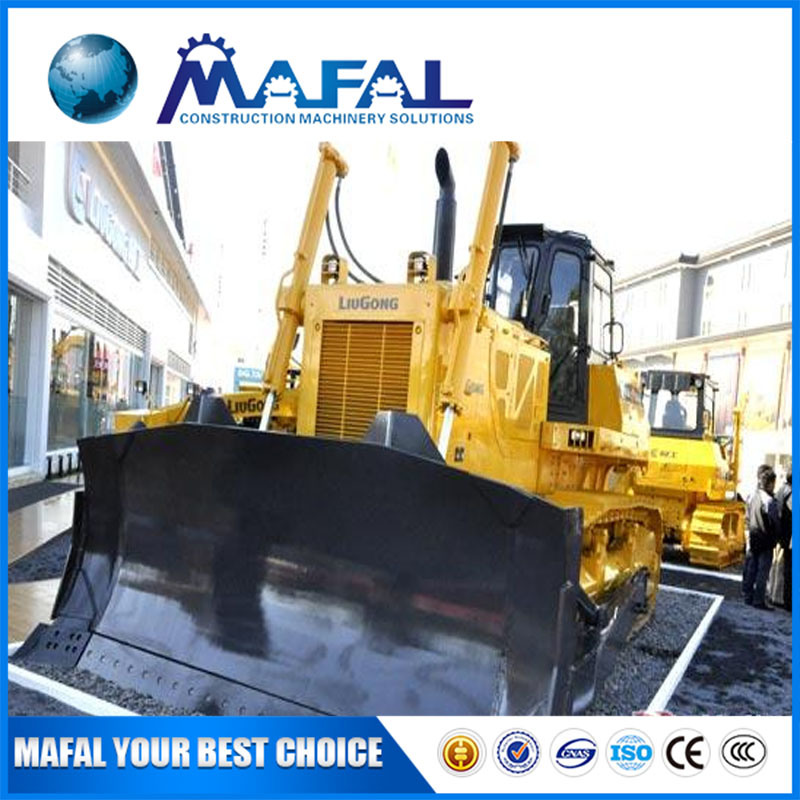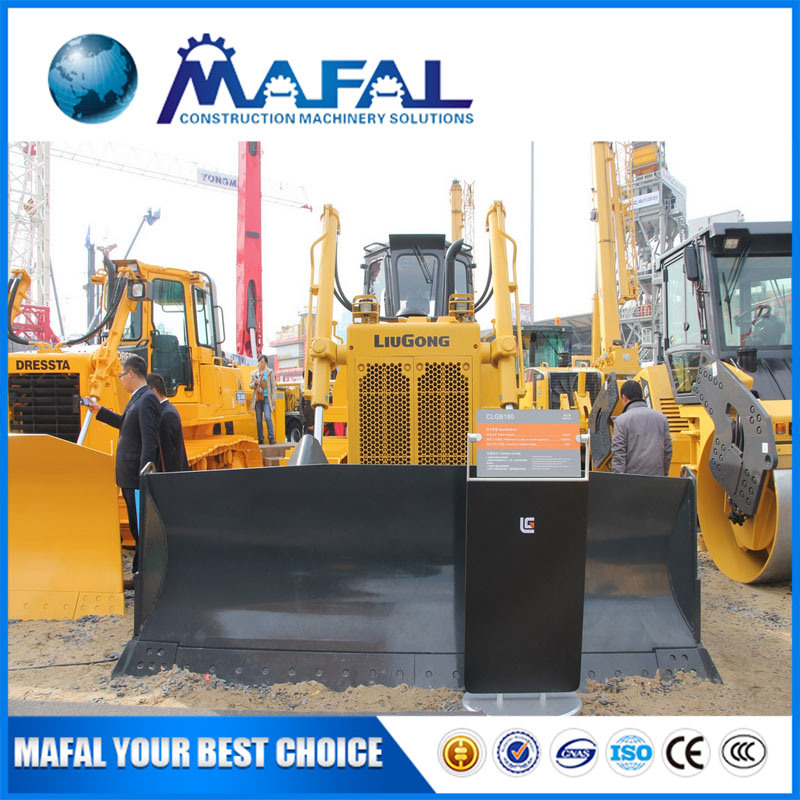 1.. Which countries do we export to?
Asia: Vietnam, India, Indonesia, Pakistan, Kazakhstan, Uzbekistan, etc.
Europe: Russia, Belarus, Ukraine, Lithuania, Saudi Arabia, etc.
South America: Brazil, Chile, Paraguay, Argentina, etc.
Africa: South Africa, Ethiopia, Libya, Ghana,Algeria,etc.

2.What are our advantages compared with other manufacturers/factories?
1)Reliable Quality: Carefully select regular manufacturers for supporting spare parts,like engines,bridge,transmissions,and many parts designed and produced by ourselves,
always adapting the best materials.
2)Competitive Price: Concentration of mechanized production in large quantities reduce
production cost to ensure that our price is competitive.
3)Service Team: First, our sales managers are online 24 hours,ready to answer your
questions at any time. Second, professional maintenance team with senior technicians,
ready to provide support services to users and dealers. Most problems can be solved
within 24 hours.
4)Fast Delivery:Under normal circumstances,we can delivery with 10 working days in
factory after receiving pre-payment.
3.Which payment terms can we accept?
Normally we can work on T/T or L/C.
1)On T/T term, 30% payment is required in advance for production, 70% balance shall
be paid before delivery or against the copy of original B/L for old long cooperation clients.
2)On L/C term, 100% irrevocable L/C at sight without "soft clauses" can be accepted.
4. How long is the validity of our quotation?
As a reliable supplier, basically our price remains stable through one year, we only adjust
our price based on two situations:
1)The rate of USD
2)TheThe price of material

Other questions, please contact me directly!
0086-15921244786