Shantui 220HP SD22 Bulldozer Price with Single Shank Ripper
Product description:
Based on the SD32, the SD32W rock bulldozer is specially designed for operation in tough working conditions with hard rock and frozen earth. The SD32W is equipped with a hydraulic drive system with hydraulic control technology, and an advanced structure, providing reliable performance and convenient and flexible operation. It also has a rock-type track and blade, allowing the SD32W to adapt to the heavy condition necessary when working with hard rock and frozen earth.
Parameters:
ITEM
UNIT
SD22
L×W×H (Ripper not included)
mm
5750×3725×3395
Operating weight (Ripper not included)
t
23.4
Engine
-
Cummins
NT855-C280S10
Rated power
kW/rpm
162/1800
Gradeability
°
30
Blade type
-
Straight tilt blade U-blade
Semi-U blade Angle blade
Blade width
mm
Straight tilt blade 3725×1315
U blade 3800×1343
Semi-U blade 3725×1374
Angle blade 4365×1055
Dozing capacity
m3
Straight tilt blade 6.4
U blade 7.5
Semi-U blade 7.0
Angle blade 4.7
Ma× drop below ground of blade
mm
540
Lift height of blade
mm
1210
Ripper type
Single ripper Three-shank ripper
Ripping depth of ripper
mm
Single ripper 695
Three-shank ripper 666
Lifting height of ripper
mm
Single ripper515
Three-shank ripper 555
Number of carriers (each side)
-
2
Number of track rollers (each side)
-
6
Number of track shoes (each side)
-
38
Width of track shoe
mm
560
Track gauge
mm
2000
Ground length and ground pressure
mm/MPa
2730-0.077
Pitch
mm
216
Forward speed
km/h
0-3.6
0-6.5
0-11.2
Reverse speed

km/h
0-4.3
0-7.7
0-13.2
Pictures: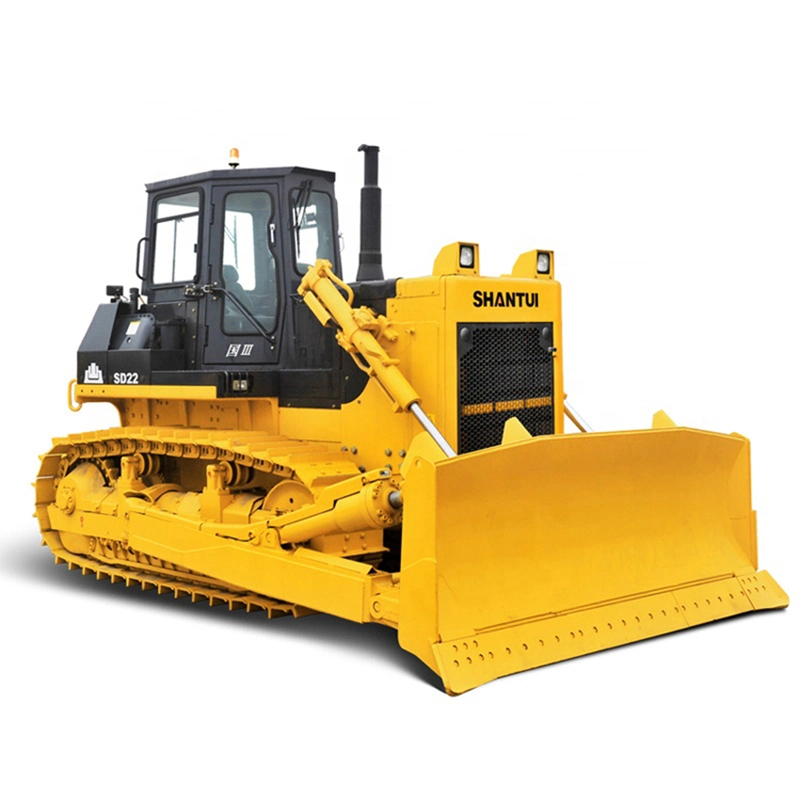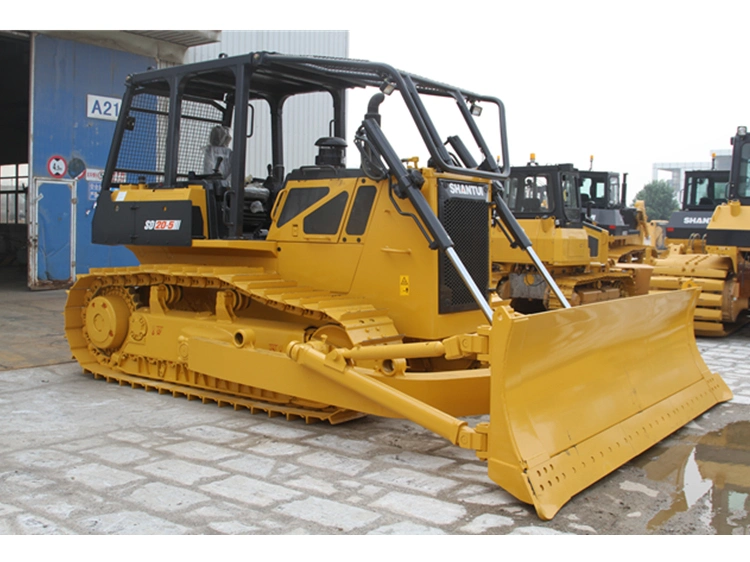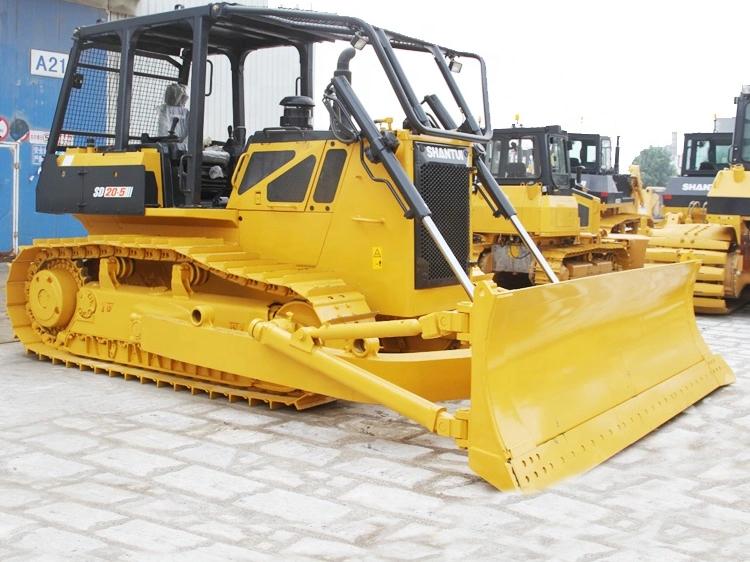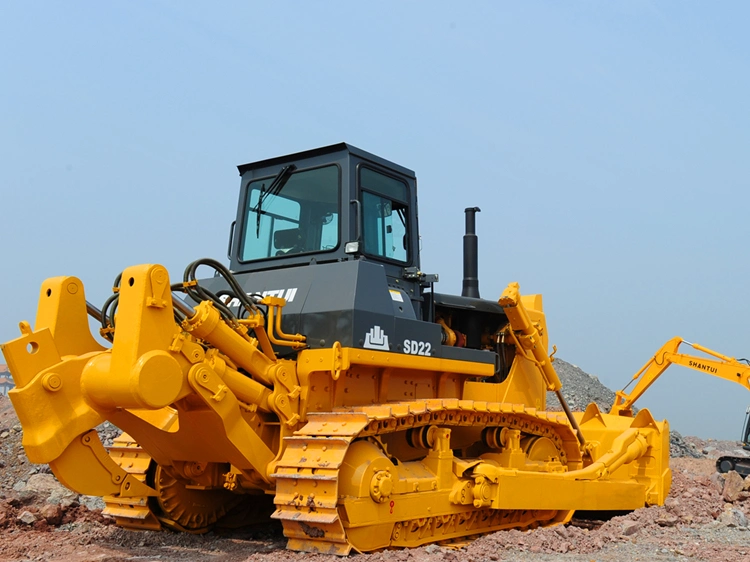 Company Information: