Used CAT D5B Bulldozer In Good Condition
Introduction
Item:Used Caterpillar D5B Bulldozer
Used original Japan CAT D5B bulldozer with swamp track
Original colour,swamp track shoe,
Blade,cabin,working great!
U/C 85%, blade, closed cabin, A/C, very clean and newer cabin inside.
Excellent engine and hydraulic,working great!
Condition: Good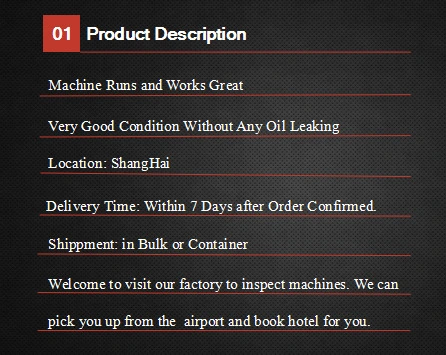 Range of Application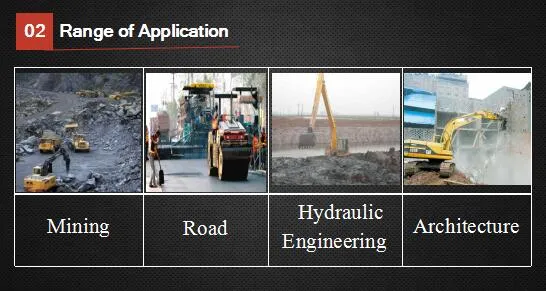 More Kinds of Used Machines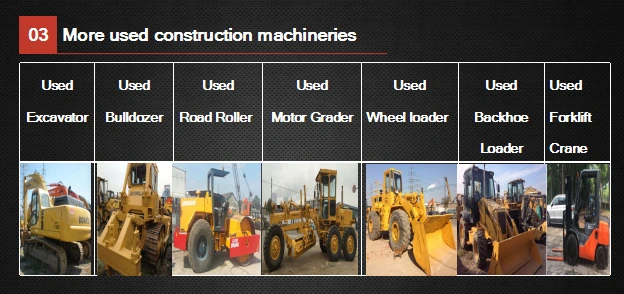 Factory Outlook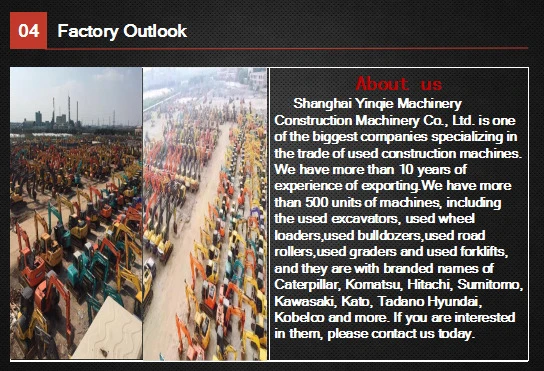 Product Display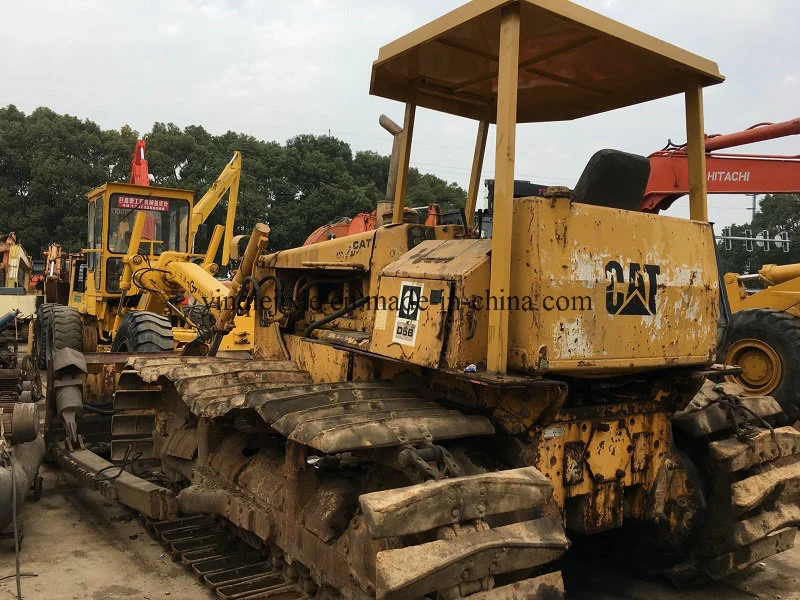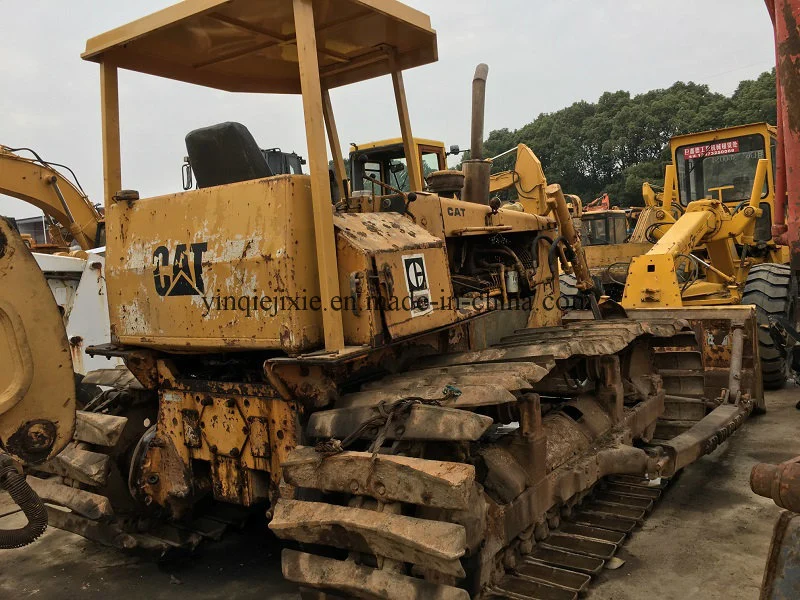 WHY CHOOSE US?

1.We are a professional exporter of used machine in Shanghai,China.We can offer you a perfect machine with a reasonable price and the best service.

2. If you want to come to visit our company,We will pick you up from the airport and book hotel for you and show you around Shanghai if you want.

3.We will fix up all the problems you have and arrange shipment at once after your payment, ensure you receive the machine as soon as possible.
More products for your reference:
USED EXCAVATOR:


Hitachi: ex100wd, ex160w-1, ex60, ex120, ex200, zx200, etc.
Hyundai: 55, 60, 200-5d, 210-5d, 215-7, 220lc-5, etc
Kobelco: sk07n2, sk200, sk120, sk60, sk210, sk330, etc.
Daewoo: dh55, dh60, dh150, dh220, dh300, dh80, etc.
Caterpillar: 320b, 320c, 320d, 325b, 325c, 330b, 330c, etc.
Komatsu: pc55, pc200,pc220,pc300,pc360,pc120, etc.
Volvo: 210blc, 240blc, 290blc, 360blc, ec55, etc.
Sumitomo: 280f2, 200a1, 200a2, 200a3, 330a3, etc.



USED WHEEL LOADER:


Caterpillar: 936e,938,950b,966d,966e,966f,966g,etc.
Kumatsu: Wa300-1,wa320-1,wa360-3,wa380,wa400,etc.
Kawasaki: Klld65z,kld50z,kld70b,kld85z,etc.
Tcm: 75b,810,etc.
Backhoe: Case580l,case580,case580m,jcb 3cx,jcb 4cx,etc.



USED BULLDOZER:


Caterpillar: D3c,d4h,d5h,d6c,d6d,d6h,d6g,d6r,d7g,d7h,d8k,etc.
Komatsu: D85a-18,d85a-21,d155a-a,d155a-2,d155a-3,etc.



USED ROAD ROLLER:


Dynapac: Ca25s,ca25d,ca25pd,ca30d,etc.
Ingersoll rand: Sd100,sd100d,sd150d,etc.
Bomag: Bw213d-2,we217d-2,bw219d-2,etc.



USED MOTOR GRADER:


Caterpillar: 120g,12g,14g,140h,140g,140k,etc.
Komatsu: Gd511a,gd623a,gd505a,gd605r,etc.
Contact Informaction
- 24 Hours Consulting
| | |
| --- | --- |
| More details please contact me: | Miss Mandy |
| Phone | +86 18017718897 |
| Telephone | 0086-21-24280277 |
| Website | yinqiejixie.en.made-in-china.com |
We trust that customer satisfaction is the only benchmark to inspect our works.