Used Bulldozer Komatsu D85A-18 Dozer for Sale

Komatsu D85A-18 Dozer, Used Bulldozer D85A, Second Hand Komatsu D85A, High Quality of Komatsu D85A, Original Japan Bulldozer D85A, Used Machinery Komatsu D85A, Used Dozer Komatsu D85, Used Komatsu Dozer Komatsu D85, Komatsu D85A-18 Used Bulldozer, Used Bulldozer, Used Komatsu Bulldozer, Used Dozer Komatsu, Second Hand Bulldozer Komatsu D85, Second-Hand Dozer Komatsu, Used Bulldozer Komatsu D85, Secondhand Dozer Komatsu, Secondhand Komatsu Bulldozer, Used Komatsu Bulldozer for Sale, Offer Used Komatsu D85 for Sale, Secondhand Komatsu Dozer D85

We also have the following used machines for sale, please check the details below for your reference.




Used Excavator
1. HITACHI EX100WD, EX120, EX200-1, EX200-2, EX200-3, EX200-5, EX350, ZAXIS200, ZAXIS230
2. KOMATSU PC60, PC120, PC130-7, PC200, PC210, PC220
3. CAT CAT312B, CAT320B, CAT320C, CAT325B, CAT330B, CAT 330C
4. HYUNDAI, DAEWOO, KEBOLCO, SIMITOMO, etc
Used Bulldozer
1. CATERPILLAR D6D, D6H, D7H, D7G, D8 K, D8N, D9L
2. KOMATSU D75A-1, D85A-18, D85A-21, D155-1, D155-2, D355, D375
Used Road Roller
1. DYNAPAC CA25, CA30 (weight: 8T-14T)
2. BOMAG BW213D-2, BW217D-2, BW219D-2
Used Wheel Loader:
1. KOMATSU WA300, WA350, WA360, WA380, WA400, WA470
2. CAT CAT936E, CAT950B, CAT950F, CAT966D, CAT 966E, CAT966F
3. KAWASAKI KLD65Z, KLD70, KLD70B, KLD80, KLD85, KLD85Z
4. TCM TCM230, TCM870
Used Motor Grader
1. CAT 12G, 120G, 14G, 140H
2. KOMATSU GD511A, GD605R, GD623A
Used Truck Crane
1. KATO: NK250E, NK350E, NK400E-3, NK500E, NK550E
2. TADANO: TL250E, TL300E, TG500E, TG550E, TG650E
Used Crawler Crane
1. HITACHI KH125 35T, KH180 50T, KH700 150T
2. KOBELCO 7045 50T, 5100 100T, 7150 150T
3. SUMITOMO LS118 50T, LS238 100T, LS248 100T

Any interest to the items, pls do not hesitate to contact me. We highly welcome you to our yard to inspect the machines.


Packaging & Shipping:
1.Container: The cheapest and fast one ;put the machine into container need disassemble .
2.Flat rack: Often used to ship two wheel loader,max load-bearing is 35tons.
3.Bulk cargo ship: which is better for bigger construction equipment,no need disassemble.
4.RO RO ship: The machine is driven directly into the ship and does not need to be disassembled.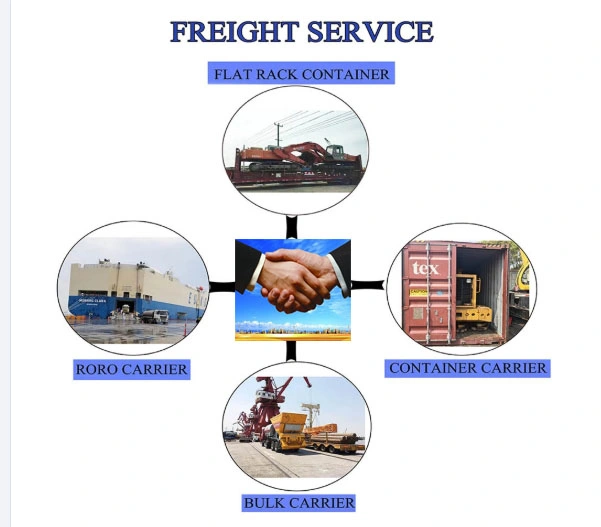 1.Container: The cheapest and fast one ;put the machine into container need disassemble .
2.Flat rack: Often used to ship two wheel loader,max load-bearing is 35tons.
3.Bulk cargo ship: which is better for bigger construction equipment,no need disassemble.
4.RO RO ship: The machine is driven directly into the ship and does not need to be disassembled.

Our customer:





Our company professionally export all kinds of used construction & engineering machinery for many years, our products including Excavator, Bulldozer, Loader, Crane, Grader, Road roller, Forklift. The brands include Caterpillar, Hitachi, komatsu, Daewoo, Kobelco, Hyundai, Volvo, Kawasaki, KATO, Tadano and so on, we have customers from The Southeast Asia, Africa,The Middle East,The South America,and we are looking for the long and good business relationships with you !


Our service: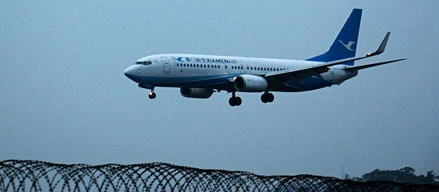 Pre-Sales Service
We trust that customer satisfaction is the only benchmark to inspect our works.
1.Airport picking
2.Hotel booking
3.Translating and guiding during your visit in Shanghai

After-Sales Service:
1. Training how to instal the machine, training how to use the machine.
2. Engineers available to service machinery overseas.

Contact details: