Engine: Choose the pressure rising engine produced with British Ricardo Joint-venture technology, lower oil consumption, stronger torsion.
Master Clutch: Dry, dual-sheet and common combing with stronger torsion, simple and reliable.
Gearbox: Choose 4F+2R mechanical gearbox, simply operating, conveniently maintaining, reliably using.
Turning Clutch: Dry and multi-piece turning clutch, manually operating with hydraulic pressure, easily maintaining, lightly and conveniently operating.
Filter applied in desert is more applicable for coal reserve site, desert and other special working condition.
Operating environment is fully closed, hexahedral cabin with lower noise.
Electric system is characterized by electronic monitor.
Standard heating and ventilation equipment, air conditioner optional.
Model
T120N
Operation weight
kg
13000/13300 (tilt blade)
Max. towing force
kN
115
Engine model
LR6105ZT56D
Engine rated power
kW
88.2@2000
Engine Fuel consumption
g/kw.h
235
Engine max. torque
N.m
526
Traveling speed
Forward (I-IV speed)
km/h
2.4-10.6
Reverse (I-II speed)
km/h
3.8-7.0
Caterpillar track board width
mm
500
Land pressure
kpa
51/58 (tilt blade)
Overall dimension (LxWxH)
mm
4575x3130x2900 or 4575x3743x2900 (tilt blade)
Blade
Blade width
mm
3130/3740 (tilt blade)
Blade height
mm
970/956 (tilt blade)
Max. lifting height
mm
894
Max. digging depth
mm
400
Cutting angle (adjustable)
55 degree
Towing equipment/ripper (optional)
Fixed type/ 3 shank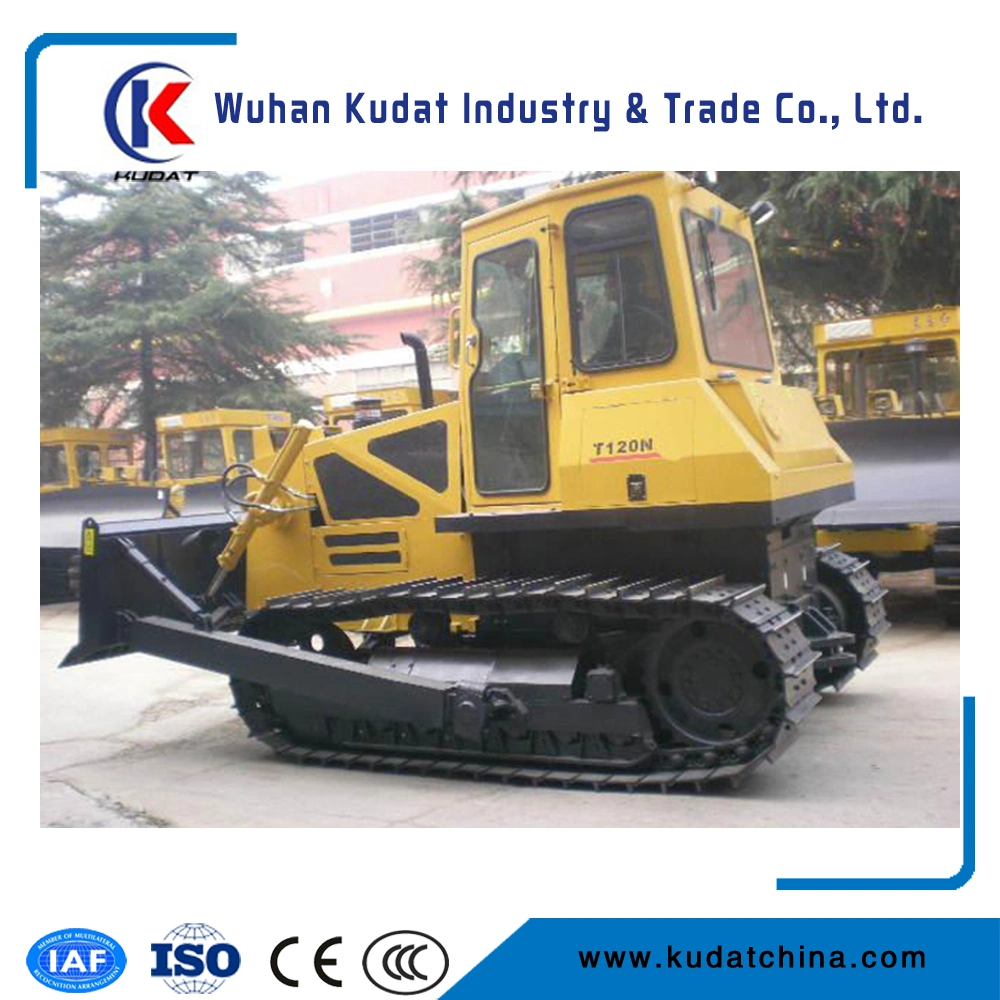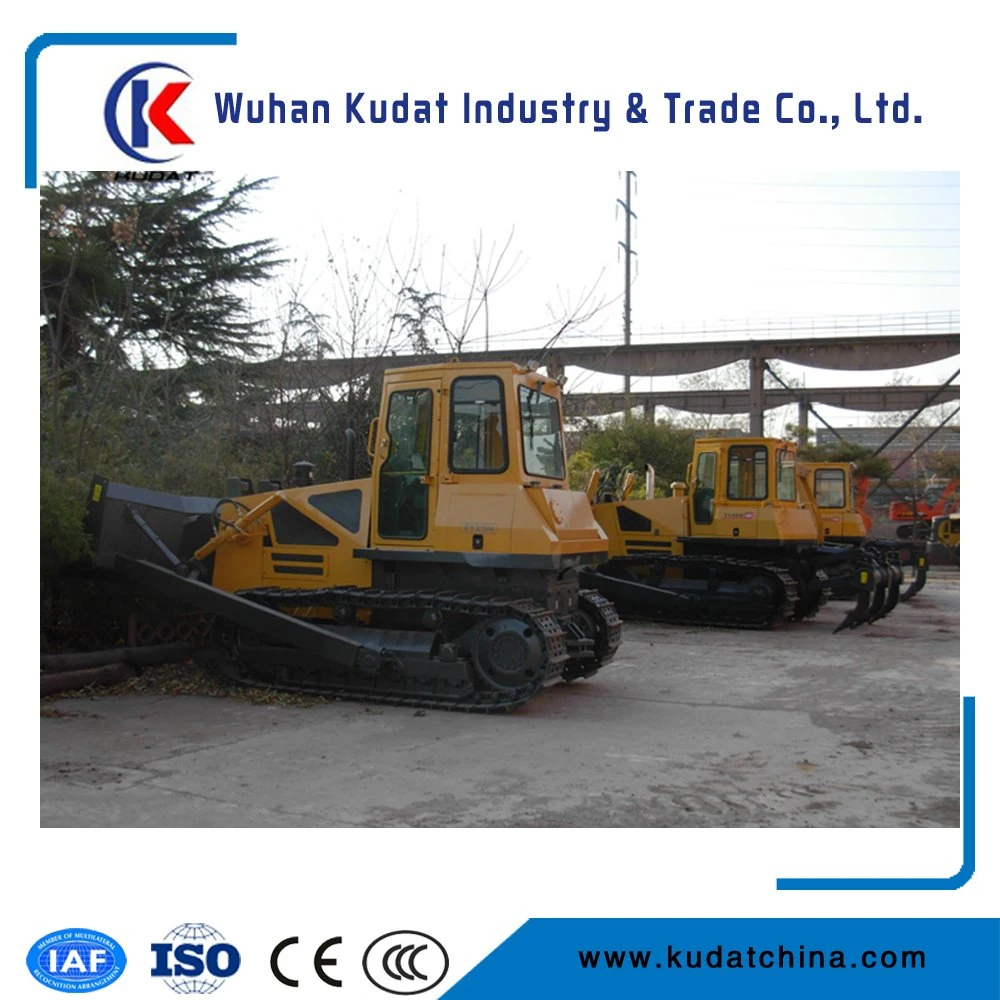 After-sales Service
Warranty
Kudat grants our clients a twelve-month-period or 1500-hours warranty for any machine purchased from us. During the warranty period, in case the defect of material or workmanship has occurred with spare parts in normal operation. The defective part will be repaired or replaced free of charge at our discretion.
Spare Parts
Kudat is dedicated to provide our clients with genuine spare parts with the highest quality, exact fitness and appropriate function. With our global distributor network, you are guaranteed with fast deliveries and services, wherever you are. Please submit your spare parts request to us, and list products name, model, equipment serial number, description of required parts. We guarantee that your request will be handled quickly and appropriately.
Installation & Maintenance
Kudat is able to provide you with the overall installation of complicated machinery and equipment, for example--crawler crane,concrete batching plant, crushing machines etc.,allowing you to start the normal operation of cranes immediately. After installation, we will make inspection of the whole machine, operate equipment, and provide you with testing data reports of installation and operation.
Training
Kudat offer perfect facilities and comfortable environment and can provide training service to different users. The training sessions include product training, operation training, maintenance know-how, technical know-how training, standards, laws and regulations training and other trainings, all of which are tailored to fulfill your individual needs. Training programs can be conducted in our factory field, or at the client's site.
Technical Advice
Kudat can also help clients coordinate with trained service personnel to provide you detailed and extensive knowledge about your specific machine. With our technical advices, your machine service life can be significantly prolonged and sustained with high capacity.
Company Overview