SD7 bulldozer are 220 horsepower track-type dozer with elevated sprocket, hydraulic direct drive, semi-rigid suspended and hydraulic controls. It can be equipped with straight tilting blade, angle blade, coal pushing blade, single shank ripper, three shanks ripper. The cab is Rops with air conditioner.
SD7-220 horsepower, elevated sprocket bulldozer integrate modern science into it, its new structure, good performance, high working efficiency, safety and comfortable operation condition, realizable entire quality, excellent service is your wise choosing.
Operating weight(not including ripper)
23800 KGS
Ripper weight
3900 KGS
Engine flywheel power
162 KW
Ground pressure(without ripper)
71.9 kPa
Ground clearance
404 mm
Ground contact length
2890 mm
Track center distance
1980 mm
Overall dimensions(L × W × H)
(with single shank ripper)
7604 × 3823 × 3402(with straight tilting blade)
Grade-ability
Latitude30 ° Transverse 25 °
Theory travel speed (km/h
1st gear forward 0-3.9
1st gear backward 0-4.8
2nd gear forward 0-6.5
2nd gear backward 0-8.2
3rd gear forward 0-10.9
3rd gear backward 0-13.2
Dozing operation rate(moving distance 40m )
350m 3 /h
Diesel engine specifications
Model
NT855-C280 (Cummins)
Type
water cooled, single line, vertical, four strokes, turbocharged, 6-cylinders
Flywheel power(speed at 2100 rpm)
16 kW

Starting mode
24V electric starting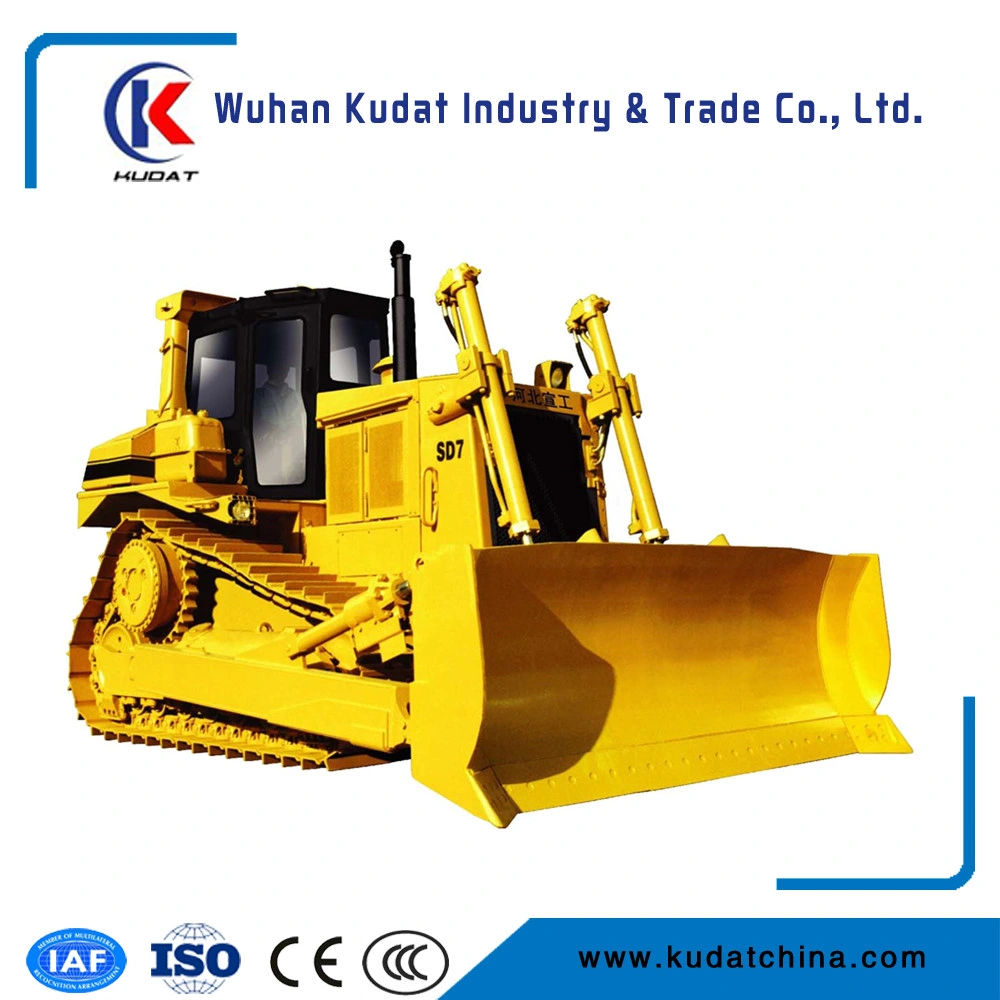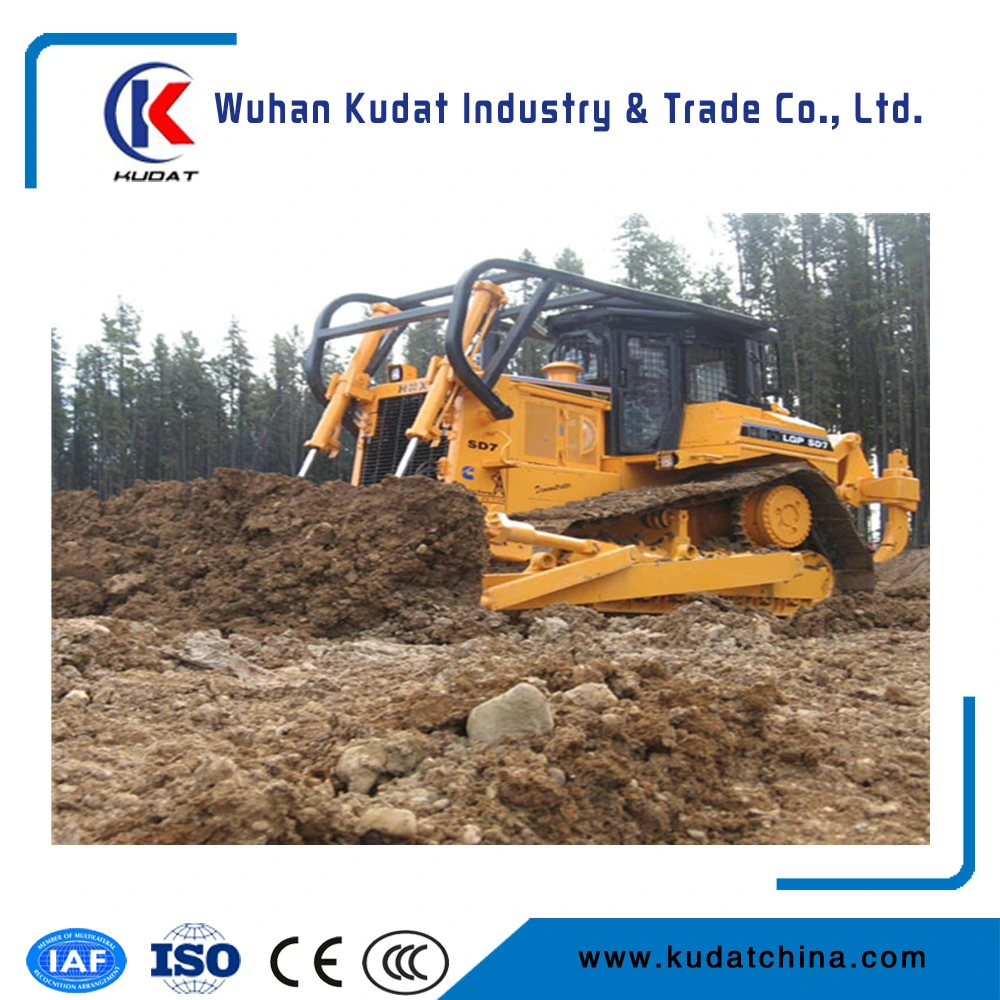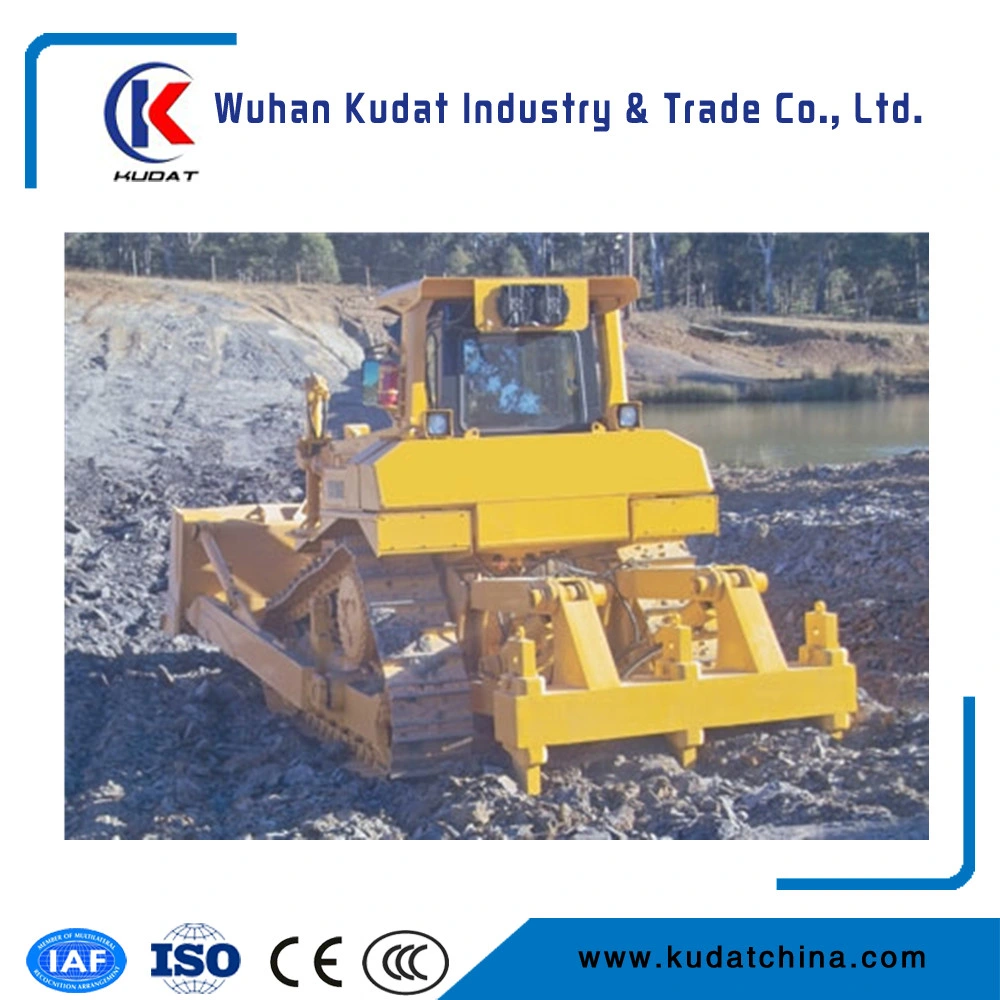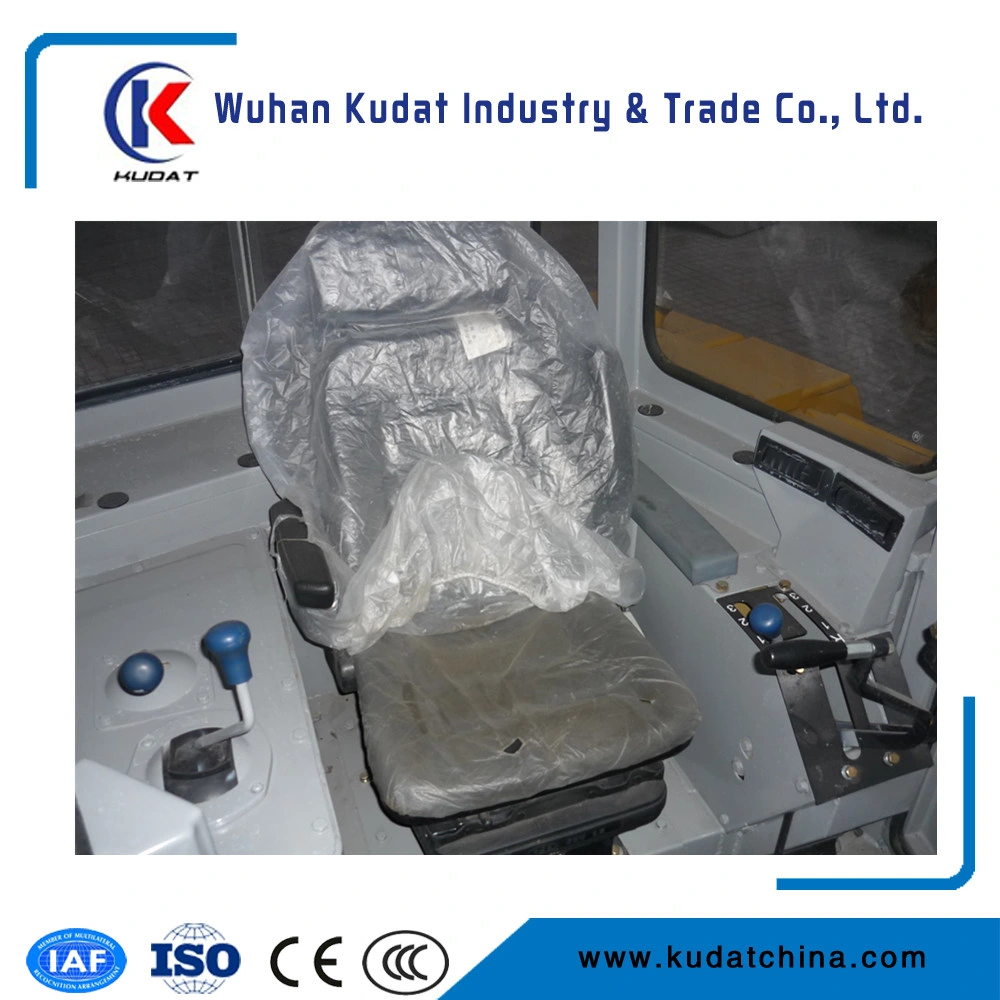 After-sales Service
Warranty
Kudat grants our clients a twelve-month-period or 1500-hours warranty for any machine purchased from us. During the warranty period, in case the defect of material or workmanship has occurred with spare parts in normal operation. The defective part will be repaired or replaced free of charge at our discretion.
Spare Parts
Kudat is dedicated to provide our clients with genuine spare parts with the highest quality, exact fitness and appropriate function. With our global distributor network, you are guaranteed with fast deliveries and services, wherever you are. Please submit your spare parts request to us, and list products name, model, equipment serial number, description of required parts. We guarantee that your request will be handled quickly and appropriately.
Installation & Maintenance
Kudat is able to provide you with the overall installation of complicated machinery and equipment, for example--crawler crane,concrete batching plant, crushing machines etc.,allowing you to start the normal operation of cranes immediately. After installation, we will make inspection of the whole machine, operate equipment, and provide you with testing data reports of installation and operation.
Training
Kudat offer perfect facilities and comfortable environment and can provide training service to different users. The training sessions include product training, operation training, maintenance know-how, technical know-how training, standards, laws and regulations training and other trainings, all of which are tailored to fulfill your individual needs. Training programs can be conducted in our factory field, or at the client's site.
Technical Advice
Kudat can also help clients coordinate with trained service personnel to provide you detailed and extensive knowledge about your specific machine. With our technical advices, your machine service life can be significantly prolonged and sustained with high capacity.
Company Overview